Video Art
ARTS 1845
The use of video as a means of artistic expression dates back to the 1960's when Andy Warhol, the father of Pop Art, explored a variety of subjects including the nature of fame and celebrity. With the availability of affordable high definition cameras and desktop editing software, this art form has cemented its place in museums, galleries and a multitude of mainstream public and online spaces. This course introduces students to the many ways in which their own footage and that which they appropriate from a variety of sources can be transformed into powerful works of art.
Lecture: 3 hours
Lab: 3 hours
Prerequisites
This course is recommended for all Art majors but can serve as an introductory digital class for all students.
Works
Current Exhibitions
Knight Gallery
Faculty Exhibition
Jan. 28 to Feb. 28
Reception: 4 to 6 pm. on Wednesday Feb. 5.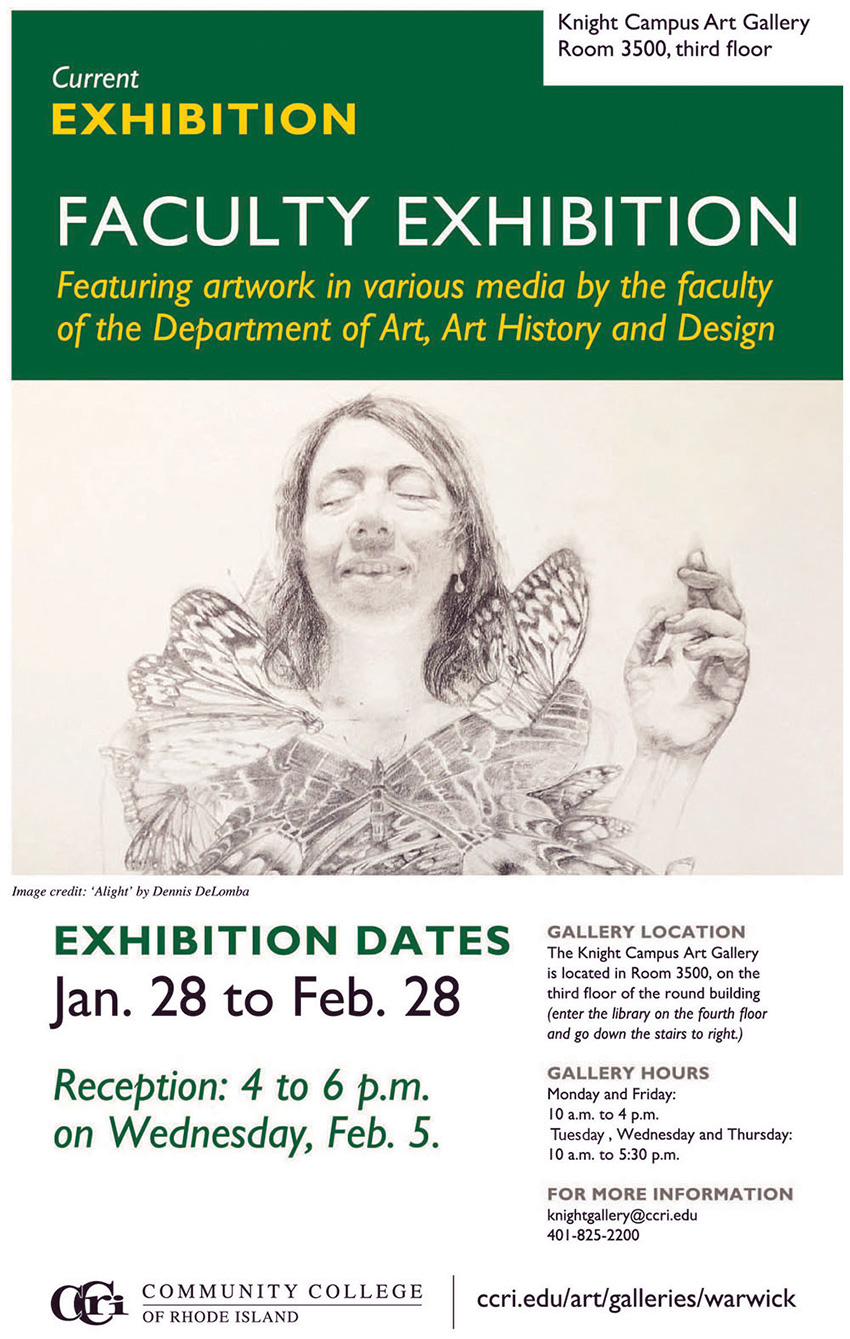 Flanagan Gallery
Skyscapes by David K. Anderson
Feb. 3 to 28
Reception: 5 pm. to 7pm. on Friday, Feb. 7.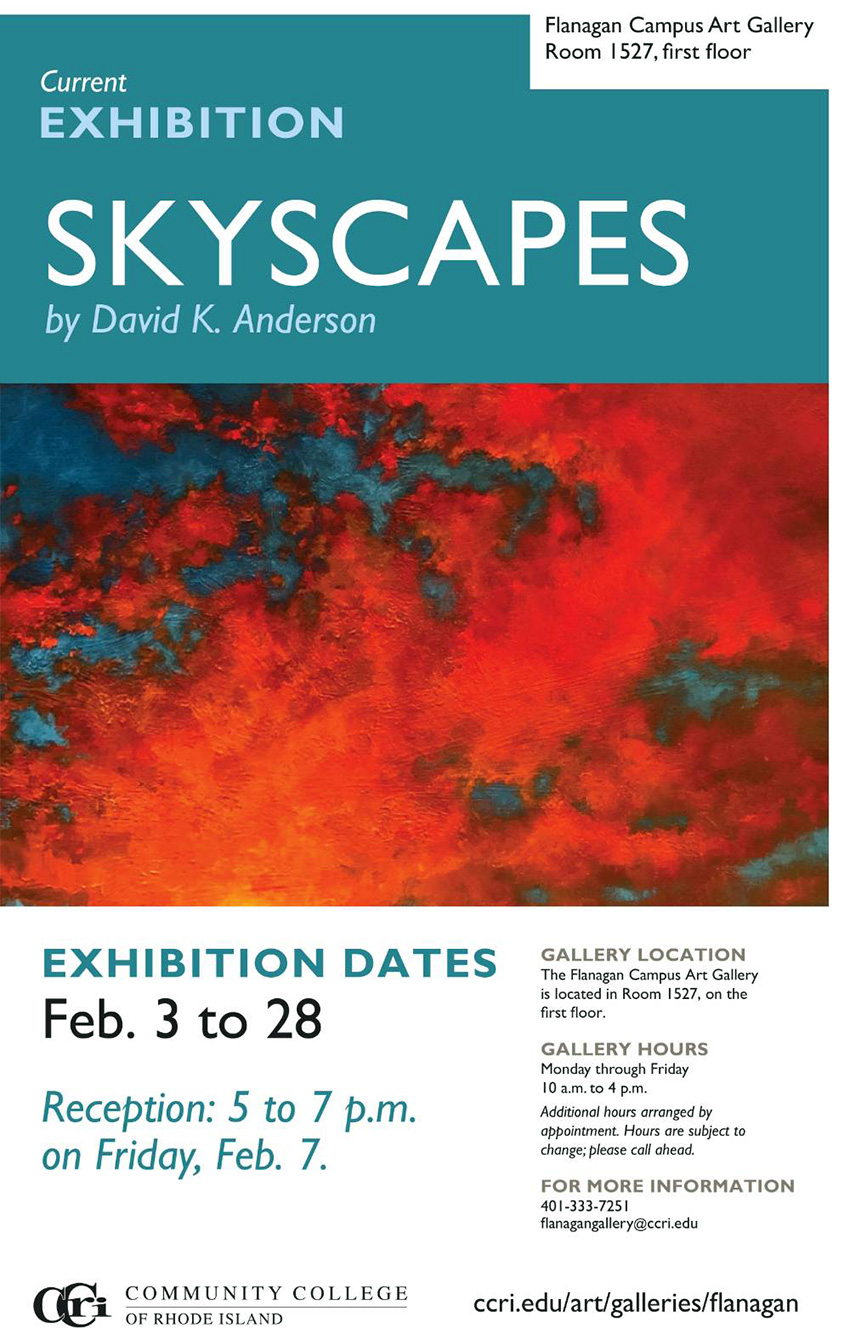 Areas of Study