Driver Education for Teens
CCRI Driver Education classes include the RI DMV Knowledge Exam (Permit Test).
This program is designed for high school students, ages 15 years and 10 months through 21 years. Successful completion of this course earns a certificate that students may present to the DMV for a Drivers Permit. More information about the CCRI Driver Education Curriculum can be found here.
CCRI Driver Education classes for Teens and all other driver education schools in Rhode Island have returned to full IN-PERSON instruction as of July 1, 2022, per the RI Post-Secondary Commission. There will be no more online driver education courses offered.
Driver Education for Teens course is currently offered at all CCRI Campuses and community locations.
The Parent's Supervised Driving Program for Rhode Island is designed to improve teen driver safety by providing parents and guardians with a methodical approach to teaching the requisite driving skills. Parents or guardians are responsible for making certain that their teen has completed no less than 50 hours of supervised driving.Check out the Road Ready App.
Registration Information
Participant must be a minimum age of 15 years, 10 months by the first class. Participants can register earlier but must be the required age by the first day of class.
Registration must be completed online and submitted with credit card payment. View Upcoming Classes>>
Proof of age must be submitted on the first day of class (a copy of your birth certificate, passport, or baptismal record). No refunds will be given if a student is younger than 15 years, 10 months on the first day.
IMPORTANT:

IMPORTANT: Individuals who require an IEP/504 Plan accommodation in a Driver Ed course should email documentation to [email protected], as soon as possible. Please include student's name, Driver Ed course #, class start date and Instructor's Name.

NEW - 15th Edition - Students who enroll in driver's education classes must purchase their own copy of the textbook, "How to Drive: Making Driver Education Fun and Easy!" 15th edition prior to their first class. The book is available online here.
Students must provide a minimum of 48-hours' notice prior to the start of a course in order to be eligible for a refund. Without proper notice or documented medical excuse, students will be required to re-register and pay. No partial refunds of tuition are made under any circumstances.
If a student misses the first class, the student will be dropped from the class and must register and pay for another class.
Online registration is paid by credit card ONLY.
Cash, check or money order walk-in registrations will be accepted in Warwick, Lincoln and Providence ONLY. There is no Driver's Ed registration in Newport.
No fax or mail-in registrations will be accepted.
Important Details
If a school location is closed for any reason, driver education is cancelled at that location.
Detailed permit and license information is available through the RI DMV website.
Instructions for obtaining a Limited Provisional Permit after passing the DMV permit test at CCRI
Duplicate/Replacement Certificates: To request a duplicate certificate of completion, please complete our online registration form here. There is a $10 charge for a duplicate certificate.
To transfer an out-of-state license to Rhode Island, read the instructions.
If you have questions, please email: [email protected] (email is monitored Monday – Friday, 8 – 4 pm. We will respond to your email as quickly as possible and in the order in which it was received.)
Attention Instructors
Please visit the Driver Ed Instructor Resources page for teaching resources.
Programs
Services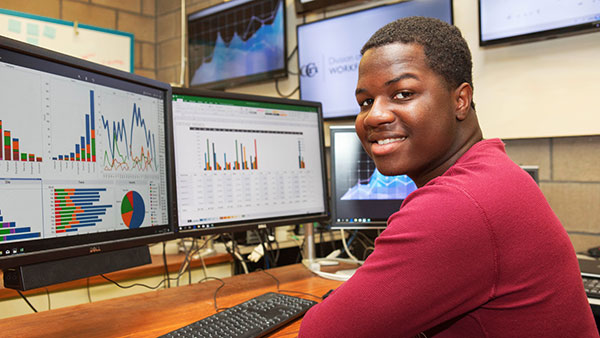 Career Services
CCRI Career Services provides students and alumni with high-quality services, support, and resources for successful career planning and superior experiential learning opportunities.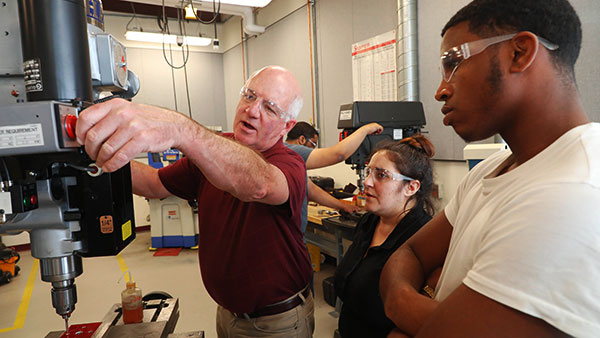 Employer Solutions
The CCRI Workforce Partnerships Team works in close collaboration with industry and business leaders to ensure the college's offerings are meeting both current and future workforce needs.