Color
Color is visible energy. As such, its effective use is essential in practically all aspects of art and design.
Media may include acrylic or gouache paint, Cray-Pas, pastels, colored pencils, inks, or collage materials. This course is required for A.F.A. majors but is designed for students of all levels and experience, including non-art majors.
There is no pre-requisite for this course although students may find it helpful to take Drawing 1 or 2D Design before taking ARTS 1020 - Color.
Studio: 6 hours
Course
Color ARTS 1020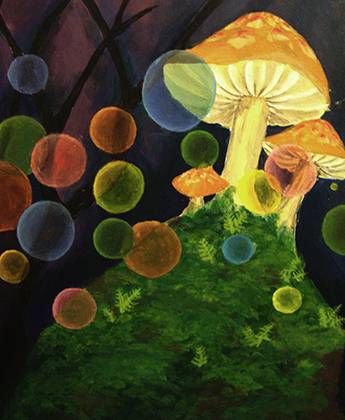 This course presents an introduction to basic color theory and composition. Students develop a keen understanding of color systems and harmonies and explore practical applications of these theories through a variety of creative studio assignments.
Prerequisites
Works
Current Exhibitions
Knight Gallery
Faculty Exhibition
Jan. 28 to Feb. 28
Reception: 4 to 6 pm. on Wednesday Feb. 5.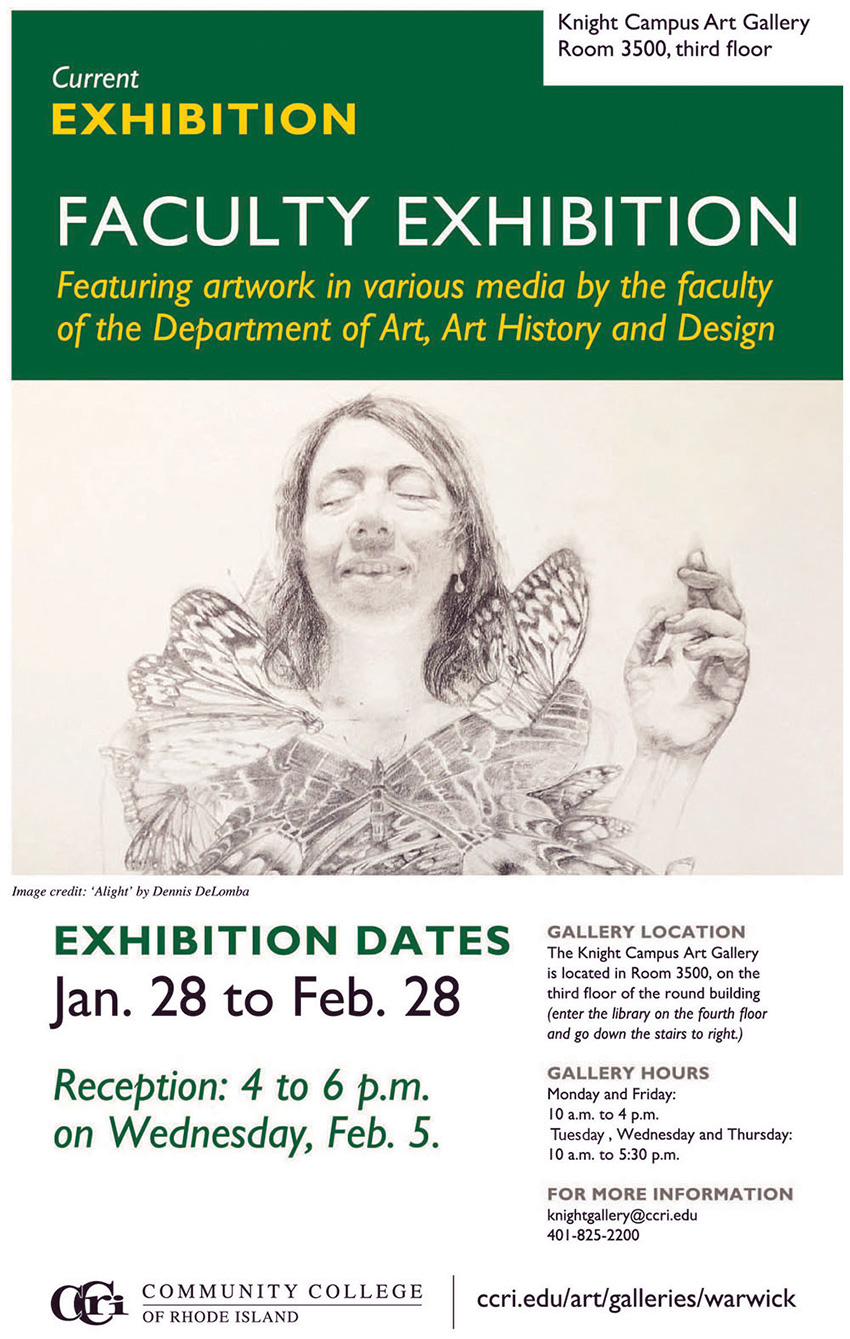 Flanagan Gallery
Skyscapes by David K. Anderson
Feb. 3 to 28
Reception: 5 pm. to 7pm. on Friday, Feb. 7.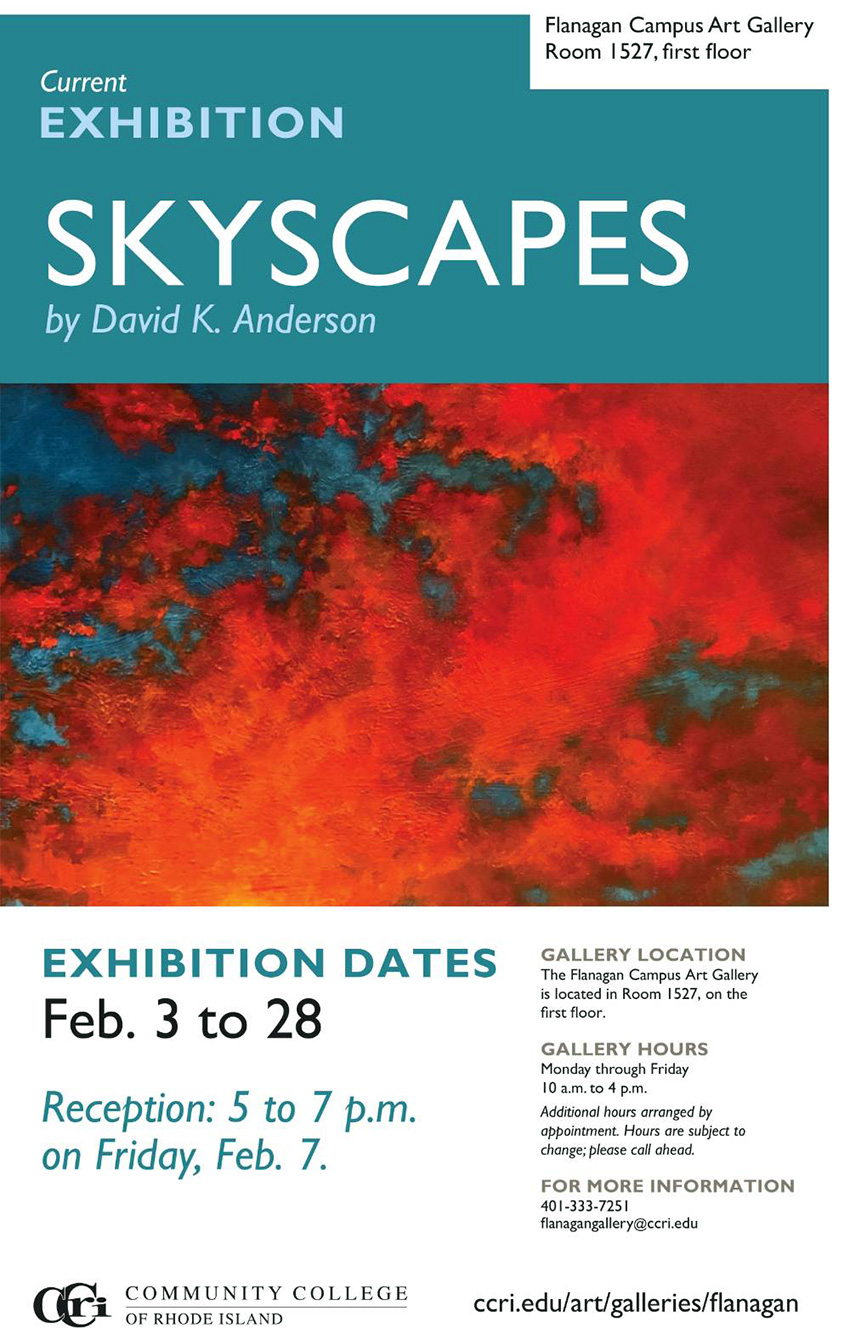 Areas of Study