Printmaking
Printmaking is a great way to learn about the history and language of original prints as a unique art form and as a basis for further artistic exploration in all forms of the graphic arts.
Courses
Introduction to Printmaking ARTS 1030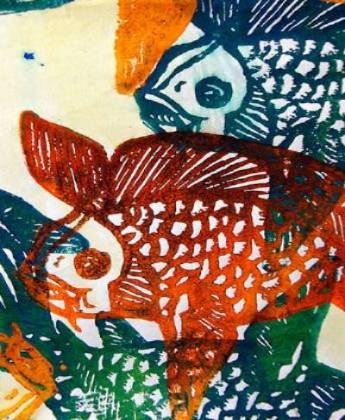 Intro to Printmaking is a survey of basic printmaking techniques and materials to create original prints. For centuries artists working in many different media and styles have worked in printmaking as a means to discover new ways to visualize their work.
This course provides the opportunity for students to explore a range of printmaking processes including Relief, Monotype, Intaglio using dry point and mezzotint, and Polymer Plate Lithography. Students will also have a chance to try new materials such as photo-sensitive etching plates that approximate the same effects created in etching and aquatint.
Studio: 6 hours
Prerequisites
Works
Relief Printmaking/Graphic Illustration ARTS 1035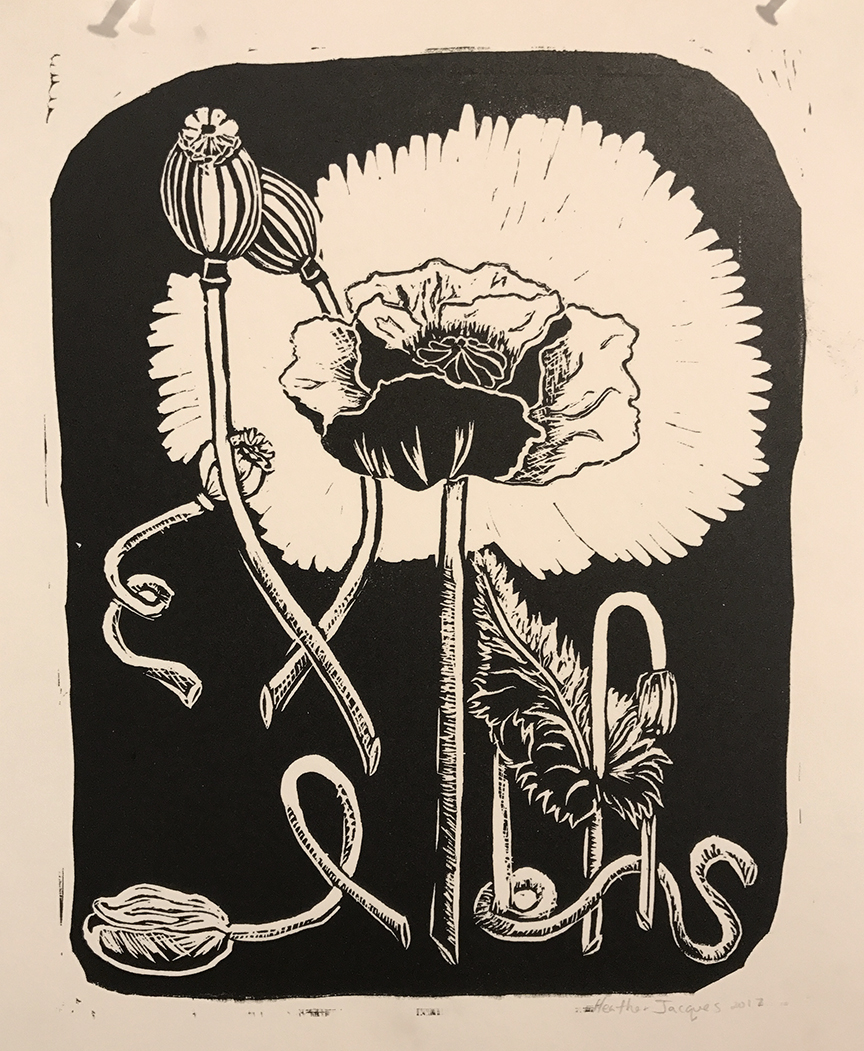 An introduction to and exploration of Relief Printmaking with equal emphasis on concept and technique. No prior printing experience is necessary.
This course provides the opportunity to explore relief process as have been used by a variety of artists including painters, designers and illustrators to address a broad range of ideas, issues, and aesthetics. This course will impart an understanding of the language of prints as a basis for visual communication.
Studio: 6 hours
Prerequisites
ARTS 1010 (maybe taken concurrently) OR ARTS 1310 (maybe taken concurrently) OR ARTS 1320
Works
Printmaking II ARTS 2360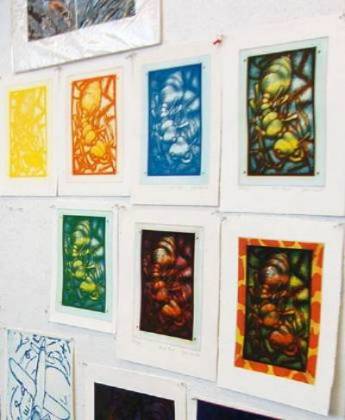 In Printmaking II Students create more advanced and individualized projects in a variety of print processes including Relief, Intaglio, Monotype, Plate Lithography, and Photo-sensitive platemaking to obtain linear or tonal techniques. Through the development and completion of individual projects s Printmaking II enables students to create artwork beyond the scope of introductory level work and build a portfolio of printed works.
Studio: 6 hours
Prerequisites
Works