Art Program Outcomes
Students will develop a strong foundation in the visual arts through the study of concepts, skills and vocabulary which will enable them to create and understand art as a means of visual expression and communication. Emphasis shall be placed on the appreciation, understanding and practice of art and design including:
Demonstrate foundation skills in the use of art process and media that enable clear, creative visual communication.
Demonstrate the ability to think critically and creatively about visual art.
Articulate the significance of art history, contemporary culture and the global perspectives in the making of art and design.
Prepare a portfolio for transfer, personal use or career development.
Outcomes Related to Transfer
Transfer of visual art classes is a central focus of CCRI's AFA course work. The Associate of Fine Arts in visual art is a solid foundation program equal in content and quality to major art programs throughout the country, which enables smooth transfer in studio art and art history. Transfer often depends upon successful portfolio development and presentation. Students are advised to consult with faculty for optimal transfer success.
Current Exhibitions
Student Art Exhibition: Work from the studio art classes at the Knight + Liston campuses
Exhibition Dates: May 8th to 12th, Reception: 4-7 pm, Thursday May 11th
The Knight Campus Art Gallery is located at 400 East Ave. Warwick, RI 02886 Room 3500, on the third floor of the round building (Enter the library on the forth floor and go down the stairs to right.)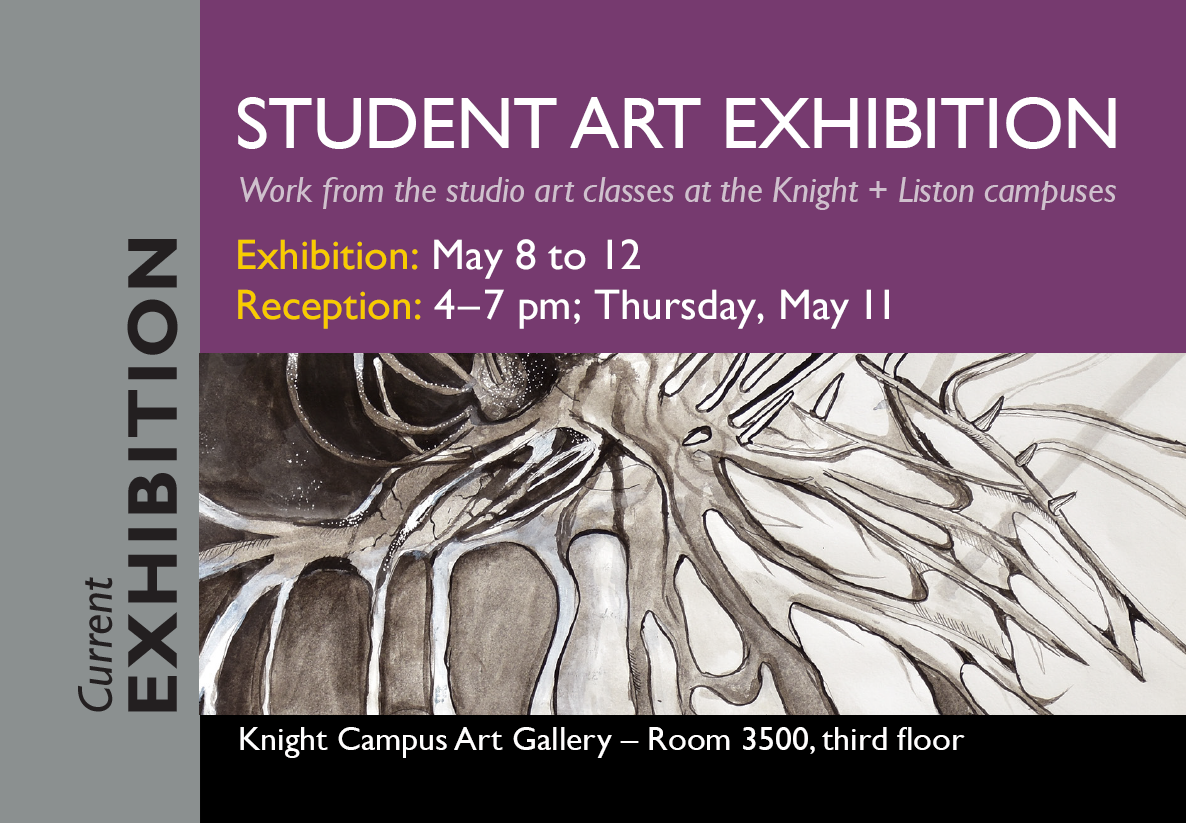 Student Art Exhibition: Featured work from the studio art class at the Flanagan campus
Exhibition Dates: May 8th to 12th, Reception 4-7 pm, Wednesday May 10th
The Flanagan Campus Art Gallery is located at 1762 Louisquisset Pike Lincoln, RI 02865 Room 1527, on the first floor.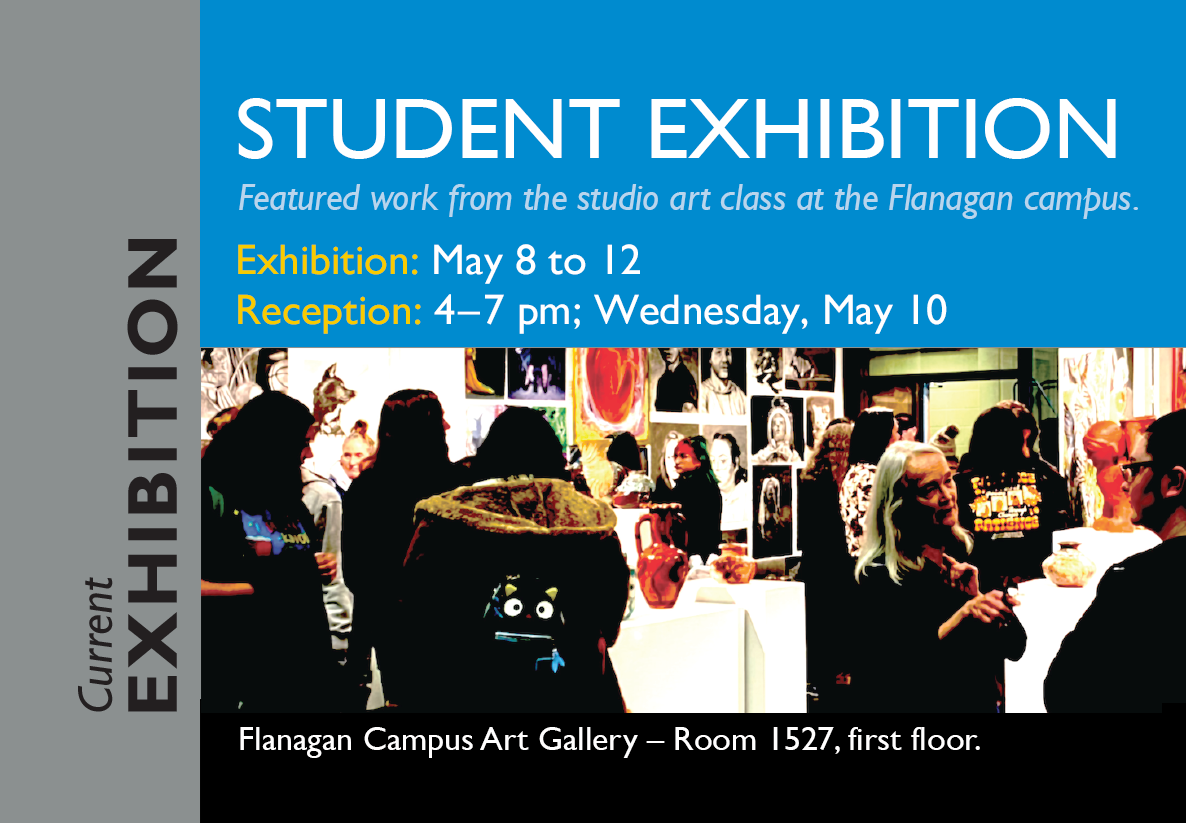 Areas of Study