Intro to Visual Arts
This course is recommended as a visual arts elective for non-art majors and liberal arts elective credit for art majors.
Course
Intro to Visual Arts ARTS 1001
An introduction to the basic principles of analyzing and understanding the visual arts. Vocabulary, techniques and a brief history of art are covered with slide lectures, reading and discussion, studio art/ design assignments and gallery visits.
Lecture/studio: 4 hours
Prerequisites
Works
Current Exhibitions
Knight Gallery
Faculty Exhibition
Jan. 28 to Feb. 28
Reception: 4 to 6 pm. on Wednesday Feb. 5.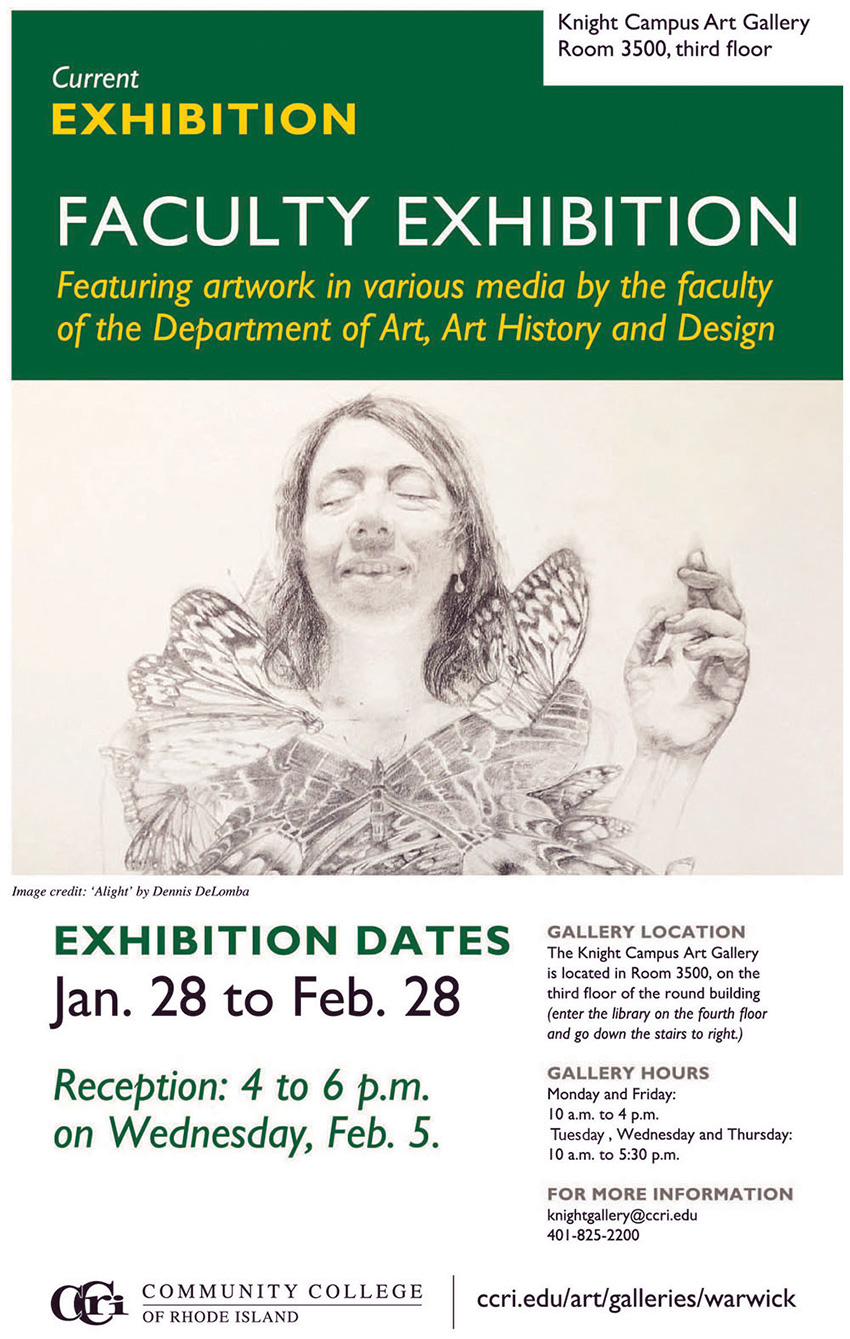 Flanagan Gallery
Skyscapes by David K. Anderson
Feb. 3 to 28
Reception: 5 pm. to 7pm. on Friday, Feb. 7.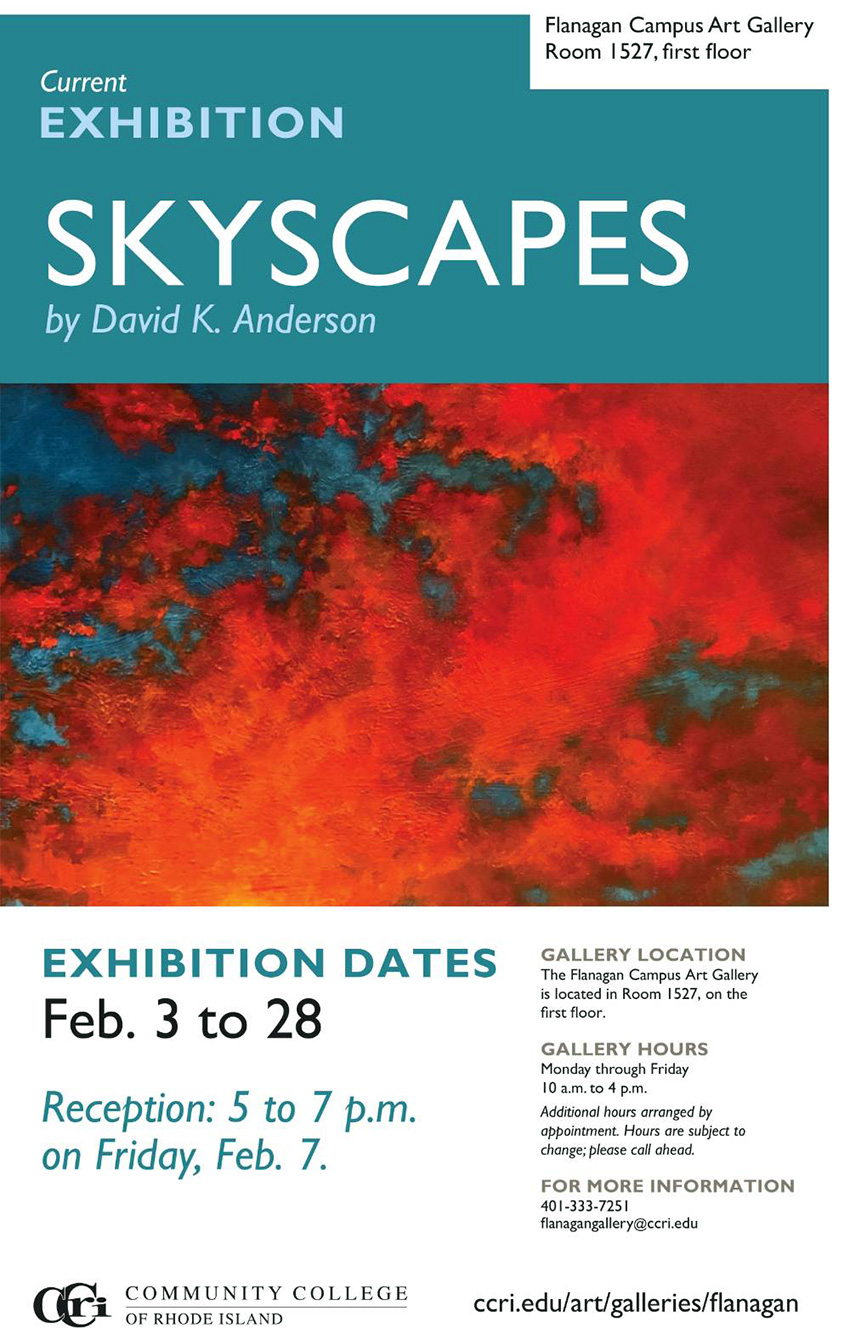 Areas of Study