Digital Art
An introduction to computer based art making, digital literacy, image processing and digital printing Students will experiment with scanned, appropriated and self generated images using industry standard software.
Course
Digital Art I ARTS 1840
This course is recommended for all Art majors but can serve as an introductory digital class for all students.
Studio: 6 hours
Prerequisites
Works
Current Exhibitions
Knight Gallery
Student Work in Art and Design
Dec. 13 to 19
Reception: 4 to 6 pm. on Dec 19.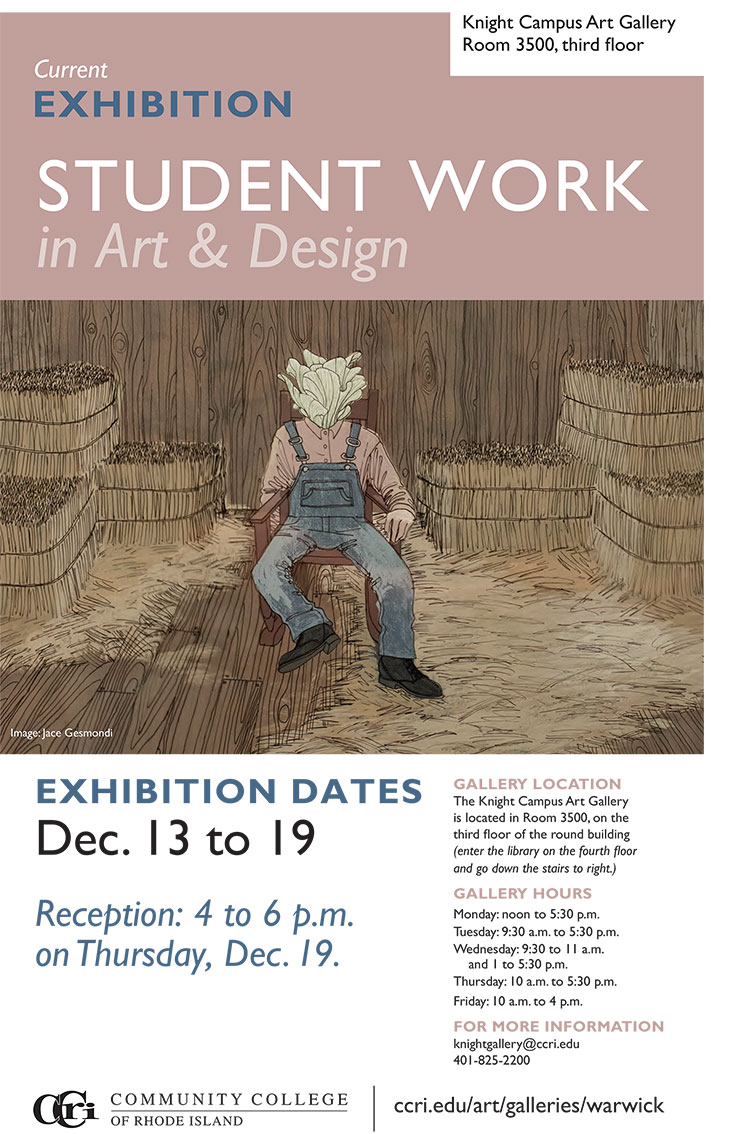 Flanagan Gallery
Student Exhibition Featuring student work from the studio art classes at the Flanagan Campus
Dec. 17 to 20
Reception: 4 to 6 pm. on Friday, Dec. 20.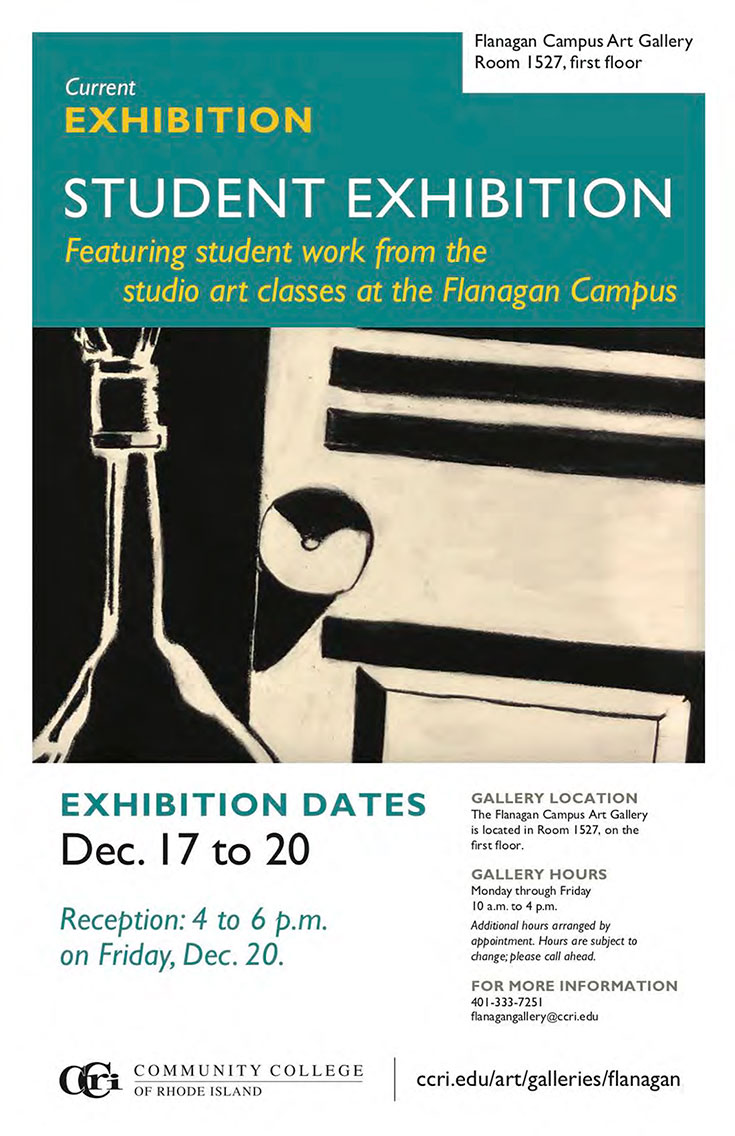 Areas of Study