Yvonne H. Leonard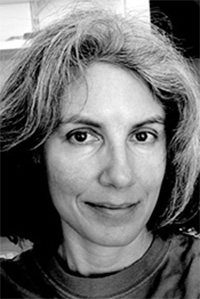 Professor
: 825-2068
: Warwick
: 3188
Bio
Leonard's studio concentration is in printmaking, particularly intaglio processes, together with drawing and painting. Her work arises from two primary interests-the natural world as it exists amidst the accumulated residue of human activities, and how narrative develops in response to the places we inhabit and the spaces we construct. Subject matter ranges from anatomy, biology, and organic matter, to mechanical detritus, found text, and the assorted effluvium of material culture.
From 1998 to 2002, Leonard served as founder and director of the printmaking program at the Savannah College of Art and Design, Savannah, GA where she taught a variety of courses in print media. In late 2002, upon completion of a teaching assignment to develop an off-campus program at the Lacoste School of Art, Provence, France, she relocated her studio, Oyster Street Press, to the south coast of Massachusetts.
Leonard has exhibited her work at a variety of venues including solo and group exhibitions at- The International Print Center, NYC; Anchor Graphics, Chicago, IL; Flatbed Press, Austin, TX; San Francisco Museum of Modern Art; Laguna Gloria Museum, Austin, TX; Diverse Works, Houston, TX; Frogman's Press, South Dakota, Boston Printmakers; Galerie Pfriem, Lacoste, France; Society of American Graphic Artists, NYC; Piccolo Spoleto, Charleston SC, and multiple university settings among others.
In addition to conducting printmaking workshops at Penland School, Flatbed Press, and the University of South Dakota, Leonard has taught in many capacities at a variety of institutions. These include Virginia Commonwealth University, Richmond, VA; The School of the Art Institute of Chicago, Chicago, IL; Savannah College of Art and Design; and St. Edward's University, Austin, TX. Leonard teaches courses in Drawing, 2D Design, Color and
Printmaking at CCRI.
Education
Yvonne Leonard received a B.F.A. in Fine Arts from West Virginia University in Morgantown, WV, and an M.F.A. in Printmaking from the University of Texas at Austin.