Knights Connect is an important part of being successful at CCRI. We offer a variety of orientation programs to meet your needs and your schedule.
Knights Connect
Congratulations and welcome to CCRI!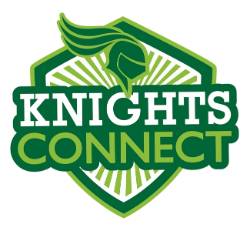 Start the semester with the resources to help you be a success by participating in KnightsConnect. This program is a two-part new student orientation program developed to provide you with information and support to help you successfully transition into college. Whether you are right out of high school or coming to college mid-career or anywhere in between, KnightsConnect will help you understand the Community College and prepare yourself for academic and personal success!
Click this link https://launch.comevo.com/ccri/2983/-/pub/Intake to start your online New Student Orientation.
Due to the rising risk of transmission of the Delta variant of Covid-19, we have made the decision to cancel our in-person orientation event this fall. It is disappointing, but ensuring the health and safety of our students and our employees is our top priority. Please check your CCRI email and our orientation website www.ccri.edu/orientation for additional online resources and opportunities over the coming weeks.
Check your CCRI email account weekly for course selection information and other onboarding activities. As a reminder, fall classes begin September 1, 2021. For information about KnightsConnect New Student Orientation, send a message to [email protected].