Electrical Apprenticeship
Electrical Apprenticeship
A Rhode Island Department of Labor and Training (RIDLT) approved electrical apprenticeship program is Sponsor driven.
A RIDLT approved electrical apprenticeship program is comprised of three components, Sponsor, Related Instruction Provider, and Apprentice.
Sponsor: An electrical company (employer) registered with RIDLT that assumes full responsibility for administration and operation of the approved apprenticeship program. The Sponsor provides the on-the-job-learning required hours.
Related Instruction Provider: An organization that provides related instruction hours designed to provide the apprentice with knowledge of the theoretical and technical subjects related to the electrical occupation.
Apprentice: An individual employed by the Sponsor who has signed an apprenticeship agreement with their Sponsor. The signed apprenticeship agreement must be registered with RIDLT. The apprentice and Sponsor work together to ensure all RIDLT requirements are met in order to sit for the electrical licensure exam.
As the designated Related Instructor Provider, the Community College of Rhode Island will provide the required minimum 144 related instruction hours per enrolled year.
IMPORTANT LICENSURE INFORMATION
When pursuing your journeyperson license in Rhode Island, you must be a registered apprentice with RIDLT and employed by a sponsor at the start of your first year in the apprenticeship program (and in each additional year) to receive CCRI course credit.
Proof of apprenticeship is required and can be uploaded at time of registration.
For out-of-state participants, please check your state rules for licensure.
Approved RIDLT Electrical Apprenticeship Program Requirements
The total requirement is 4 years @ 144 hours per year of related instruction and 4 years @ 2,000 hours per year of on-the-job-learning to run concurrently each year. These hours must be completed while employed by a Sponsor and registered as an apprentice with RIDLT.
| RIDLT Registered Apprentice | Related Instruction | OJL |
| --- | --- | --- |
| YEAR 1 | Minimum of 144 hours | 2000 |
| YEAR 2 | Minimum of 144 hours | 2000 |
| YEAR 3 | Minimum of 144 hours | 2000 |
| YEAR4 | Minimum of 144 hours | 2000 |
| TOTAL REQUIREMENTS | 576 hours | 8000 hours |
An apprentice cannot sit for the electrical licensure exam until all RIDLT Electrical Apprenticeship program requirements are completed.
CCRI Related Instruction
The CCRI related instruction component is a hybrid model that requires a minimum of 144 time-based hours per year along with reading assignments and competency-based assessments to demonstrate apprentice comprehension.
The related instruction is currently being offered online via Zoom, unless otherwise stated.
Registration Information
All classes are being held online, unless otherwise stated. Online registration is paid by credit card ONLY and *full payment is required at time of registration
Registration for the Electrical Apprenticeship program is a two-part process:

Register on CCRI's website, proof of apprenticeship is required and can be uploaded at time of registration.
In order to have access to the online e-book and course, you will need to register at the NCCERconnect site. Instructions to do this will be given to you at time of textbook pick up, within 2-3 weeks before your class start date. PLEASE DO NOT ATTEMPT TO REGISTER AT NCCERconnect UNTIL INSTRUCTIONS ARE PROVIDED BY CCRI.

New students are required to Register for Year One, unless they have been approved for **Advanced Placement. If you are a returning student, you may register for the next year class, providing you had completed at least 141 hours in your previous year. If you did not complete at least 141 hours, you must re-register for the year you did not complete.
Read the complete areas of study for each program year.
To complete CCRI registration for Electrical Years 1 - 4, select 'To Register and View Upcoming Classes' below.
Registration for Fall 2023 classes should be open on July 10.
To Register and View Upcoming Classes
*EasyPay is not available for this online program. Payment must be made in full at time of registration.
**ADVANCED PLACEMENT - Before registering for a class, students who are new to CCRI's Electrical Program and/or have completed hours elsewhere should email Donna Costa [email protected] (please use email header: Advanced Placement Request), see Advanced Placement instructions.
Duplicate/Replacement Certificates: To request a duplicate certificate of completion, please complete our online registration form here. There is a $10 charge for a duplicate certificate.
Programs
Services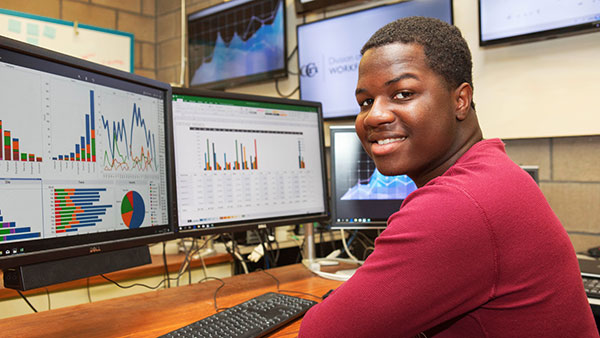 Career Services
CCRI Career Services provides students and alumni with high-quality services, support, and resources for successful career planning and superior experiential learning opportunities.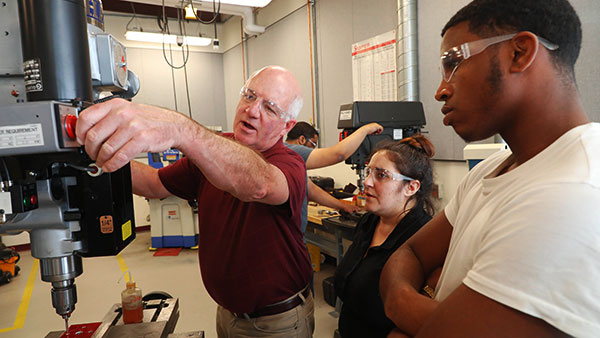 Employer Solutions
The CCRI Workforce Partnerships Team works in close collaboration with industry and business leaders to ensure the college's offerings are meeting both current and future workforce needs.