Educación Bilingüe de la Primera Infancia
Educación Bilingüe de la Primera Infancia
¡Desarrolle habilidades profesionales en un programa bilingüe que incluya habilidades fundamentales de inglés para el éxito en la universidad!
CCRI, en colaboración con la Oficina del Comisionado Postsecundario, ahora está aceptando solicitantes para un camino de certificado de Educación Infantil Bilingüe. Este programa es gratuito para los estudiantes y ofrece un estipendio para compensar cualquier costo de asistencia.
Hay dos formas de unirse:
Si NO tiene credencial y / o experiencia limitada con el cuidado infantil familiar, estudia para la primera credencial: Child Development Associate (C.D.A.)
INICIO: 30 de agosto de 2022
Asista a la sesión informativa del 2 o 9 de agosto
Tome el examen previo del 4 u 11 de agosto con un puntaje en el rango correcto para el aprendizaje del idioma inglés.
Asistir a la orientación requerida el 27 de agosto
Proporcionar prueba de la finalización del SA
Recibirá un estipendio al finalizar el programa
La clase de C.D.A dura 7 semanas. Los estudiantes aprenderán habilidades de estudio y escritura para la universidad, y completarán el programa de Asociado de Desarrollo Infantil (CDA) reconocido a nivel nacional. Este programa garantiza que los educadores de cuidado infantil estén preparados para satisfacer las necesidades de desarrollo, emocionales y educativas de los niños bajo su cuidado, y es reconocido por RI Bright Stars en la evaluación del programa.
Si tiene alguna experiencia en cuidado infantil familiar y ha completado su Child Development Associates (C.D.A.) Credencial, puede calificar para unirse a la primera clase RI-BEST en octubre de 2022.
Realice una prueba previa con un puntaje en el rango correcto para el aprendizaje del idioma inglés.
Proporcionar su diploma de la escuela secundaria
Asista a la orientación requerida el 15 de octubre (en esta orientación completará la solicitud de ingreso a la universidad)
Recibirá un estipendio al finalizar el programa
La finalización lo califica para la matrícula gratuita y el apoyo para completar los 6 cursos restantes en el programa de certificado completo.
Esta clase es requerida para la aceptación en la sección gratuita del programa de certificación de Educación Bilingüe de la Primera Infancia.
El programa completo incluye matrícula y apoyo para todas las clases en el Certificado de Educación de la Primera Infancia. Los participantes que tomen y ganen todas las clases completarán el programa en diciembre de 2023. Si está interesado, complete nuestro Formulario de consulta del programa.
Programs
Services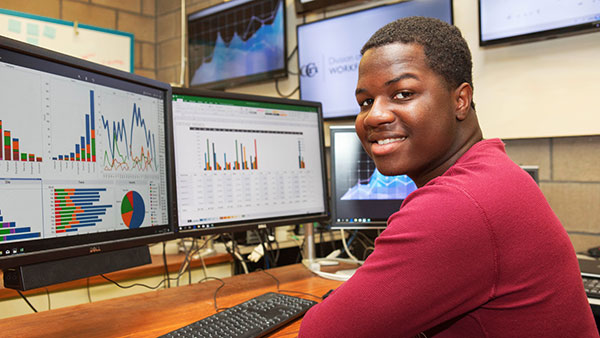 Career Services
CCRI Career Services provides students and alumni with high-quality services, support, and resources for successful career planning and superior experiential learning opportunities.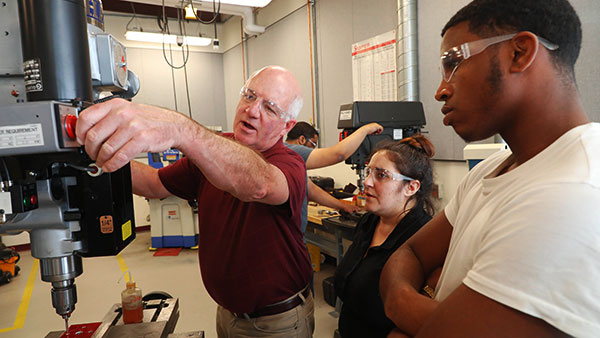 Employer Solutions
The CCRI Workforce Partnerships Team works in close collaboration with industry and business leaders to ensure the college's offerings are meeting both current and future workforce needs.