English Language Studies (ELS)
¡Los cursos del Idioma Inglés (ELS) comienzan en septiembre de 2023!
Mejora tus habilidades de comunicación en inglés y avanza en tu carrera profesional!
Los cursos estan disponibles EN LÍNEA o en persona en los campus de Providence y Lincoln, RI
¿Eres estudiante nuevo? Realiza una evaluación de nivel y regístrate en la clase adecuada
Calendario de Otoño
CLASES DE NIVEL 1-4
(50 horas - $235)
Lunes/Miércoles
Sep 11- Dic 11
6:00 – 8:00 pm
Martes / Jueves
Sep 12 – Dic 12
6:00 – 8:00 pm
Sábado
Sep 16 – Dic 16
9:00 am – 1:00 pm
Providence
Nivel 1, Nivel 4
Nivel 1, Nivel 2, Nivel 3
Nivel 1, Nivel 2, Nivel 3, Nivel 4
Lincoln
-
Nivel 1, Nivel 2, Nivel 3
Nivel 1, Nivel 2, Nivel 3
En línea
Nivel 4
Nivel 2, Nivel 3
-
CLASES AVANZADAS
(40 Horas - $180)
Lunes / Miércoles
Sep 26- Dic 11
6:00 – 8:00 pm
Providence

Gramática Avanzada para Expresión

Lincoln


Lectura y Escritura para Comprensión

En línea
Redacción comercial/empresarial
CLASES DE CONVERSACIÓN
(20 Horas – $115)
Martes
Sep 26 – Nov 28
6:00 – 8:00 pm
Miércoles
Sep 27 – Dic 6
6:00 – 8:00 pm
Jueves
Sep 28 – Dic 7
6:00 – 8:00 pm
Providence
Conversación y Pronunciación
(Nivel 4 -6)
Lincoln
Conversación y Gramática
(Nivel 2 y 3)
En línea
Conversación y Gramática
(Nivel 2 y 3)
Conversación y Vocabulario
(Nivel 5 y 6)
No Hay Clases los días: 9 de octubre; 13 de noviembre y del 22 al 25 de noviember
¿Cuánto dura el curso?
Cursos de nivel: 50 horas (3 meses)
Clases avanzadas: 40 horas (2.5 meses)
Clases de conversación: 20 horas (2 meses)
¿Cuánto vale el curso?
Cursos de nivel: $235 por nivel + $40-$60 libro de texto requerido
Clases avanzadas: $180 para registrarse + libro de texto requerido
Clases de conversación: $115 para registrarse
¿Qué se requiere para participar en un curso ONLINE?
Acceso a Internet y un navegador web (Google Chrome, Safari, etc.) para las tereas del curso. Dispositivo compatible para videoconferencias (computadora, portátil, tableta, o teléfono inteligente).
¿Necesitas ayuda para registrarte?
Descripción
Las clases de ELS proporciona a los estudiantes una comprensión de los conceptos básicos del idioma inglés. El objetivo del programa es ayudar a los hablantes de otros idiomas a alcanzar un nivel de dominio del inglés para mejor en la vida cotidiana, ingresar a un programa de formación laboral, mejorar el desempeño en los trabajos actuales y / o alcanzar otras metas.
Los estudiantes que estén interesados en ingresar a un programa de formación laboral o clases universitarias pueden considerar tomar las clases gratuitas en el programa CCRI Bridge para desarrollar habilidades académicas preuniversitarias y / o prepararse para los exámenes de GED.
Información del pago
La inscripción en línea se paga ÚNICAMENTE con tarjeta de crédito o debito.
Se puede enviar un cheque o un money order a CCRI. Póngase en contacto con [email protected] si desea obtener más información sobre cómo registrarse y realizar el pago por correo.
Política de reembolso: Los estudiantes deben avisar con un mínimo de 48 horas de antelación al comienzo del curso para poder optar por un reembolso. Sin la debida notificación o excusa médica documentada, los estudiantes deberán volver a inscribirse y pagar. No se efectuarán reembolsos parciales de la matrícula bajo ninguna circunstancia. Los estudiantes son elegibles para un reembolso en su totalidad si el curso ha sido cancelado por CCRI.
Certificados duplicados
Para solicitar un certificado duplicado de finalización, complete nuestro formulario de registro en línea aquí. Hay un cargo de $10 por certificado duplicado.
CONTACTO
Email: [email protected]
Tel: 401-455-6019 Oficina: Lunes a viernes, 8am – 4pm
Tel: 401-259-1369 Llamadas o mensajes de texto.
Programs
Services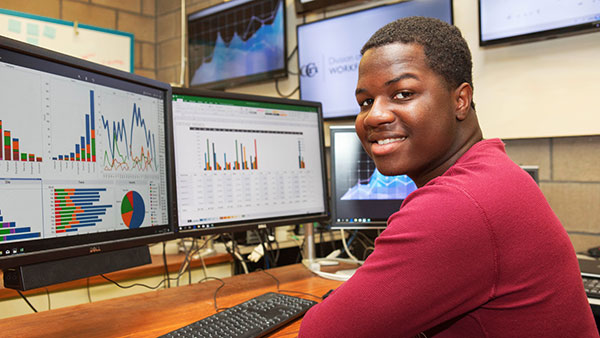 Career Services
CCRI Career Services provides students and alumni with high-quality services, support, and resources for successful career planning and superior experiential learning opportunities.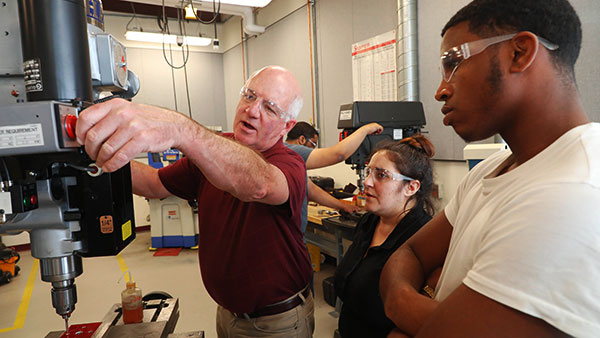 Employer Solutions
The CCRI Workforce Partnerships Team works in close collaboration with industry and business leaders to ensure the college's offerings are meeting both current and future workforce needs.