Certified Nursing Assistant (CNA)
Certified Nursing Assistant (CNA)
The Community College of Rhode Island, Division of Workforce Partnerships Certified Nursing Assistant (CNA) course is 12 weeks. The course is comprised of a lecture, skill labs, and clinical. The lecture and skill labs are intertwined through the first 12 weeks of the course. Clinicals are in the final 1.5 weeks.
This Rhode Island Department of Health-approved course trains students to be a licensed nursing assistant.
Must have a GED or high school diploma to register for the course. If you are 16 years or older and a current high school student or a CCRI Pre-Nursing student, please contact [email protected] to express interest in the course.
Student are required to wear white scrubs, eye protections/face-shield and 2-ply or 3-ply facemask during skill labs and clinicals.
The course will be a hybrid of online virtual classes with in-person skills and clinical training. Students will need a computer and secure internet connection as Zoom will be used for the online lecture.
Pre CNA-Class Registration Process
Students seeking to enroll in the Certified Nursing Program must first register online to schedule a pretest session. The in-person pretest will determine eligibility for open enrollment registration into the CNA (Certified Nursing Assistant) program. Test seats are limited to 30 students for each session, testing will be administered via a laptop and has a time restriction of 1.5 hours. Once registered, you will receive an email with additional instructions.
Pretesting begins March 4 and is in-person at the Flanagan (Lincoln) and Liston (Providence) Campus. Day and evening pretesting dates/times are linked below. Students can only register for one session.
View Upcoming Pre CNA-Class Registration
2022 Hybrid CNA Training Program Schedule
Program Start Date: Upcoming program will be July - October 2022
CLASS
COURSE DAYS
LECTURE
Online

SKILL LAB
In-Person



CLINICAL
Nursing Home
DAY
Tuesday, Wednesday, and Thursday
Twice a week
9:00 am –12:00 pm
Once a week
8:00-11:00 am OR 11:30-2:30 pm
Liston or Flanagan Campus
7 days
7:30 am – 2:00 pm
EVENING
Tuesday, Wednesday, and Thursday
Twice a week
6:00 – 9:00 pm
Once a week
6:00 – 9:00 pm
Liston or Flanagan Campus
8 evenings
4:30 – 9:30 pm
Note: Course dates & hours are subject to change.
Course Description
Lecture: This component of the course helps develop the technical skills, compassion, communication, and critical thinking skills necessary to function effectively in a health care setting. A humanistic approach to caregiving is a theme during lecture to ensure students practice this approach throughout their career.
Skill Lab: This component of the course helps develop the 23 skills necessary to take the National Nursing Assistant Assessment Program (NNAAP) Examination. Students will receive in-person instruction in a nursing lab to prepare for the skills evaluation portion of the NNAAP examination.
Clinical: This component of the course occurs in a Nursing Home over seven to ten consecutive business days. Students will be supervised by a Registered Nurse in a real health care setting and apply the knowledge gained through lecture and skill lab acting as a Nursing Assistant.

Successful completion of each component of the CNA training program positions the student to receive a 120 temporary CNA license through Rhode Island Department of Health and the opportunity to sit for the NNAAP Examination within those 120 days.
Registration Information
Registration instructions and link will be provided at the mandatory orientation after the pre-test.

Registration must be completed online and submitted with credit or debit card payment in full. Students must create a new account in the system to register.

There is no financial aid, grants, or payment plans. Course fee is a student out-of-pocket cost.

Program Cost: $1035, includes $10 non-refundable registration fee, textbook, workbook, blood pressure cuff, and stethoscope.
Immunizations, BCI, and CPR Certification
The

CCRI CNA Immunization Form

must be completed prior to course start date. The titer must be within three years if your immunization shots were received 10 years ago or longer.

A Bureau of Criminal Investigation (BCI) must be completed within 3 months of the CNA start date course. The BCI must be original with raised seal from the RI Attorney General's Office.

Each student must be CPR Health Care Provider level certified by the

American Heart Association

before program week 8. CCRI has a

CPR program

.
Refund Policy
Students must provide a minimum 48-hour notice prior to the start of a course in order to be eligible for a refund. Without proper notice or documented medical excuse, students will be required to re-register and pay. No partial refunds of tuition are made under any circumstances. Books and materials may be non-refundable depending on the course. The registration fee is non-refundable unless the course is full or has been canceled by Workforce Partnerships. If a student requests a refund but has a balance due with the college, the money owed will be deducted from the refund.
COVID-19
Due to the nature of this program, COVID-19 vaccination is required. Exceptions may be made for students with a qualifying health condition that prohibits safely receiving the vaccine, if proper documentation is provided and approved prior to the beginning of the program.
Programs
Services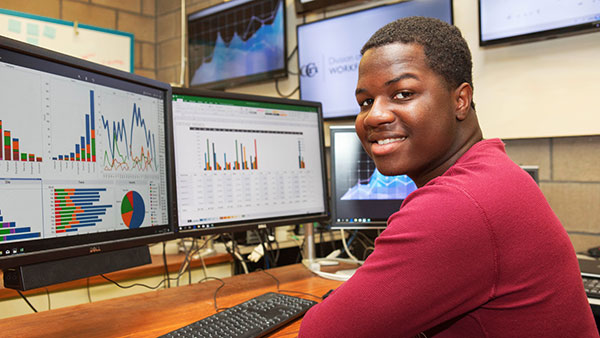 Career Services
CCRI Career Services provides students and alumni with high-quality services, support, and resources for successful career planning and superior experiential learning opportunities.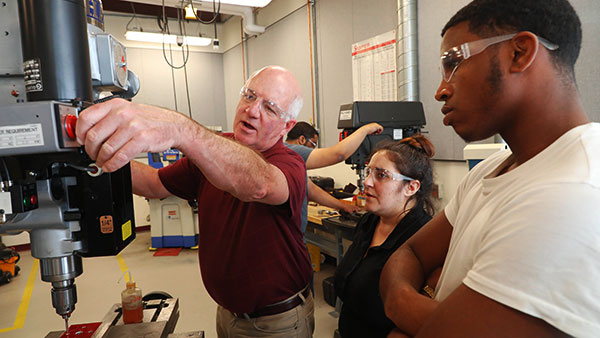 Employer Solutions
The CCRI Workforce Partnerships Team works in close collaboration with industry and business leaders to ensure the college's offerings are meeting both current and future workforce needs.