Resume Tips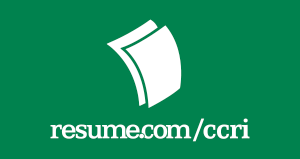 Resume.com/ccri is a great tool for anyone looking to create or improve a resume. Whether you need to make a resume for the first time or want to revise the resume you have, this site is easy-to-use and you can download your completed resume directly from the site. Detailed instructions are provided below or included on this Tip Sheet.
1. Enter the following information into the GET STARTED BUILDING YOUR RESUME box:
Name:
Email Address:
If you already have a resume, once on the RESUME EDITOR page, click the blue tab, UPLOAD RESUME. Your resume information automatically filters into the template. Next, review and adjust accordingly, and skip to step 4.
2. On the styling tab, you can chose the layout. If this is your first resume, we recommend the TRADITIONAL template.
3. At the RESUME EDITOR page, edit and complete the following sections:
Contact Details:
Summary: (helpful tips)

Education:
Employment History:
Professional Skills:
Language:
4. After entering required information scroll to the top of the page and click on the DASHBOARD tab.
5. Scroll down to MY RESUME and click on the SHARE icon (blinking icon). First - Customize your resume URL, and click NEXT to go to the SHARE page.
On the SHARE page, opt to copy/preview your resume URL or share your resume via email, LinkedIn, Facebook, or Twitter.
Select to email the RESUME ATTACHMENT as a WORD DOCUMENT (docx)to a member of the Career Services Team:
6. A Career Advisor will contact you after your resume is received to arrange for a resume review session.
Please note: After you have followed all the steps above be sure to check the email used on the account. You will receive a confirmation of your user ID and password to log back into RESUME.COM/CCRI for future use.