Fast Track to CNC Manufacturing
Fast Track to CNC Manufacturing
Through this Real Jobs RI program, you will prepare for a good-paying career in manufacturing, one of Rhode Island's fastest growing industries. Earn free college credits toward your Associate's Degree in Advanced Manufacturing while learning the skills employers are looking for right now in this two-phase advanced manufacturing boot camp.
Phase 1: Earn 13 college credits in this 19-week program that introduces the fundamentals of manufacturing, safety, precision measurement and blueprint reading. Get job interview training, resume building, help finding your first position in manufacturing as a CNC operator, Quality Control person, or entry-level manual machinist or toolmaker and earn your OSHA-10 certification.
Next Phase 1 Course: Starting on January 2, 2024 at the Liston Campus in Providence
Recruiting is ongoing, however, the selection of candidates will be completed by December 1, 2023.
Through our partner, Polaris MEP, interviews are set up and job placement is often achieved at the end of Phase 1.
CNC Manufacturing OPEN HOUSE
CCRI Liston Campus
Wednesday, November 8
TO REGISTER FOR THE 12:00 pm OPEN HOUSE - CLICK HERE
TO REGISTER FOR THE 2:00 pm OPEN HOUSE - CLICK HERE
Phase 2: Earn six college credits while learning deeper skills and cutting-edge advanced manufacturing processes to become a CNC machinist. After completion, you can work as a CNC machinist or have a career in manufacturing.
CNC Participant Process
Must be 18 years or older, a Rhode Island resident, and a U.S. citizens or work authorized
Contact the program coordinator to start the qualification process
Apply and complete Phase 1.

View

course descriptions

Phase 1 includes career development activities like interview prep, resume writing, company tours, and job shadowing
Complete Phase 2
After successfully completing both phases, you will earn CCRI's Certificate in Advanced Manufacturing
If interested in applying for future cohorts, please complete our Program Inquiry Form.
Programs
Services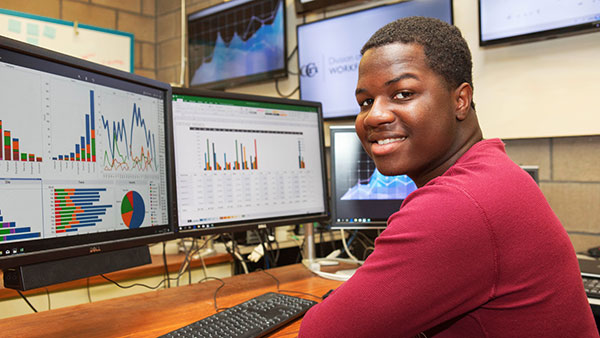 Career Services
CCRI Career Services provides students and alumni with high-quality services, support, and resources for successful career planning and superior experiential learning opportunities.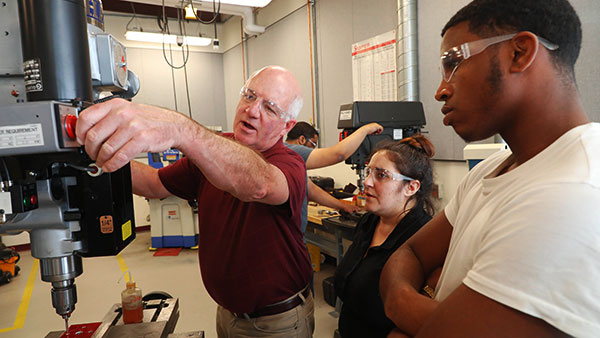 Employer Solutions
The CCRI Workforce Partnerships Team works in close collaboration with industry and business leaders to ensure the college's offerings are meeting both current and future workforce needs.