Michelle Legault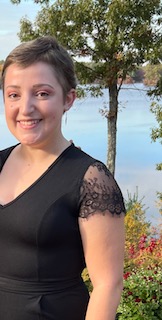 Michelle Legault is currently the Higher Education Administrative Assistant of CCRI's Performing Arts Department.
Michelle graduated from CCRI in 2018 with an A.F.A. in Music and an A.A. in General Studies. In 2021, she graduated URI summa cum laude, obtaining her B.A. in Music with a minor in Plant Science. She is continuing her studies to acquire her MBA and certification in Library Science.
Michelle continues to perform with both vocal and instrumental music groups at CCRI as an Alumnus.
Alumni Stories
Faculty Highlights
Helpful Links