Question 1 in special election proposes much-needed upgrades at CCRI, RIC, URI
Question 1 in special election proposes much-needed upgrades at CCRI, RIC, URI
February 16, 2021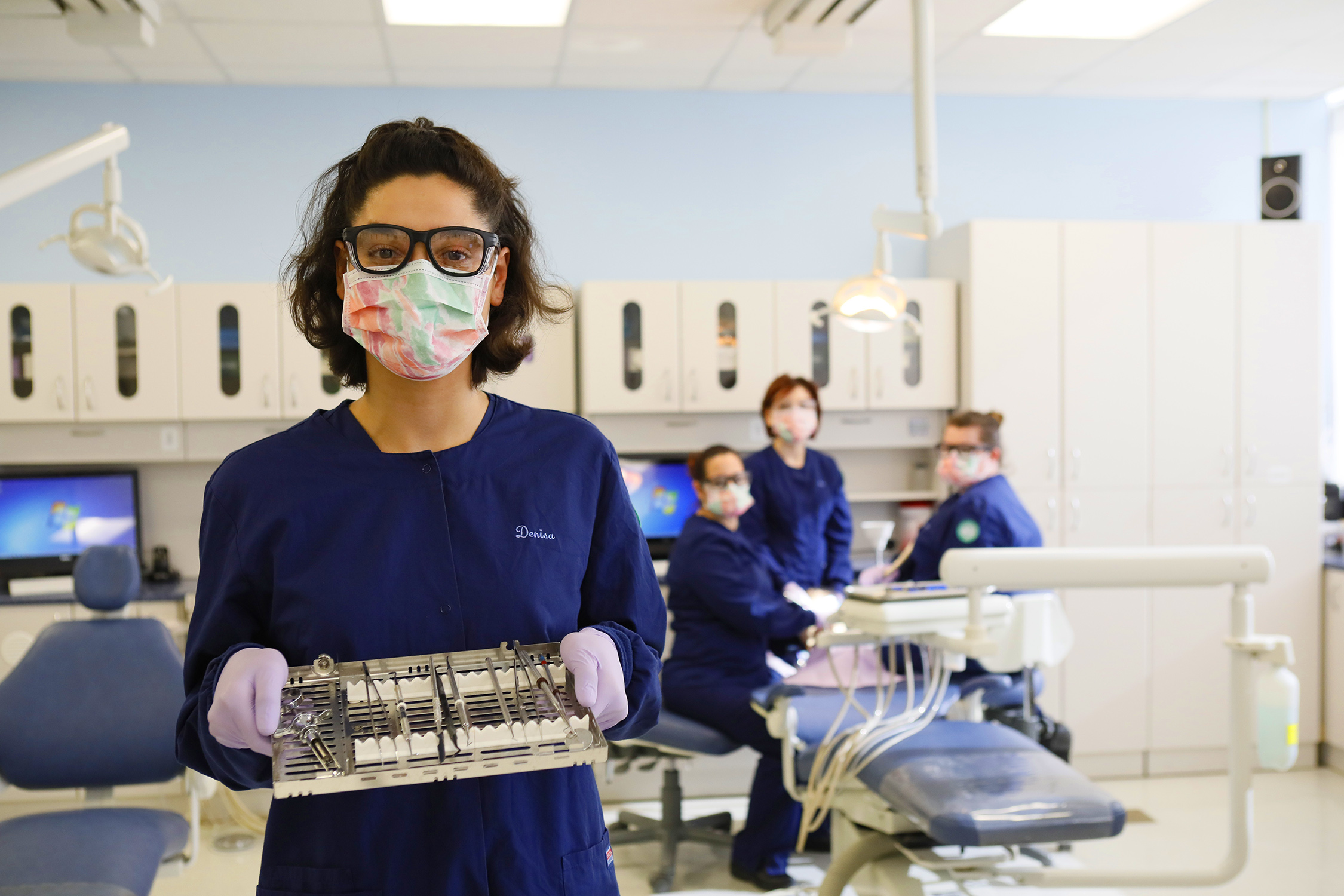 This is a critical time to invest in the state's public University and colleges as they prepare students to meet the challenges facing our world today and in the future. As this pandemic has evolved, never has it been more important to advance science and technology, educate and equip students for today's workforce, meet the needs of employers, and create an environment where our students can succeed and thrive.
Public higher education in Rhode Island continues to make significant strides impacting the workforce and economic development to move the state forward. On March 2, voters will be asked to invest in the future of higher education in Rhode Island by approving Question 1, a $107 million bond for significant capital investments at the Community College of Rhode Island, Rhode Island College, and the University of Rhode Island. Bond passage would allow for improvements in labs and classrooms in vital areas such as science, technology, fine and performing arts, and career preparation.
Question 1 would designate $12 million for facility and program enhancements at three of the Community College of Rhode Island's four campuses; $38 million for the renovation of Rhode Island College's Clarke Science Building, and $57.3 million to continue major renovations to the University of Rhode Island's Fine Arts Center.
"As the only community college in the state, CCRI serves more than 44,000 Rhode Islanders annually, with most of our students remaining in the state after graduation, joining the workforce and continuing their education," said CCRI President Meghan Hughes. "With passage of this bond, CCRI will undertake the critically important renovation of our student–support spaces along with the modernization of our educational spaces to become state-of-the-art labs and classrooms."
"The higher education bond on the March 2 ballot is an opportunity for Rhode Island voters to support their public university and colleges and provide students with an education and experience that will serve them well in their careers and lives," said URI President David M. Dooley. "Rehabilitating and modernizing our facilities is critical to staying competitive, and to being a vital partner in helping to revitalize and strengthen the Rhode Island economy."
"A modernized Clarke Science facility will support the state's economy while positioning RIC to be more competitive in the region. Rhode Island College is an emerging leader in STEM-related fields such medical imaging, nursing and the physical sciences. As our state and country navigate the global pandemic, it will become increasingly important to provide high-quality academic programming combined with state-of-the-art facilities and cutting-edge technology," said President Frank D. Sánchez.
If Question 1 is approved, $12 million would finance facility enhancements at CCRI's Knight Campus in Warwick, Flanagan Campus in Lincoln, and Liston Campus in Providence. The projects will modernize spaces in some areas that have seen little change in more than 50 years, enabling the college to better prepare students to enter the state's workforce. Specifically, the bond would support:
Transform how CCRI serves students on the Knight and Flanagan campuses with the construction of a one-stop shop designed for students to easily connect with student support services including admissions, advising, veterans' affairs, financial aid, career services, and disability services.
Enhance accessibility at the Knight Campus with construction of an additional elevator and improved pedestrian traffic flow on the ground and first levels.
Renovate classrooms and labs at the Flanagan and Liston campuses to support collaborative learning and equip the college with critical technology upgrades.
Provide students with spaces and technology to engage in real-world experiences.
Better prepare students to enter the Rhode Island workforce.
Rhode Island College's portion of the bond — $38 million — would allow it to completely modernize and expand the Clarke Science Building on its Providence campus. The building is home to the college's programs in physics, chemistry, nuclear medicine, geology, astronomy and oceanography. In addition to the courses offered to science majors, classes taught in Clarke Science supplement other majors like environmental studies, medical imaging, health education and nursing.
Since the building's construction in 1962, there have been upgrades to specific rooms and laboratories, but much of the building remains as it was nearly 60 years ago. The proposed renovation will begin with an addition to the building that will house new research laboratories for every full-time faculty member and add space for the medical imaging program. The original building will contain new faculty offices, additional lab spaces and classrooms along with common areas and collaborative spaces for students. The renovation would be complete by 2024
Home to the URI's theatre, music and art programs, the 53-year-old Fine Arts Center supports 5,000 students annually, with many going on to enrich the state with their skills as teachers, actors, artists and musicians, and with some alumni reaching the top of their fields.
The center is also a resource for the wider community with more than 50,000 visitors each year for theatre productions, dozens of annual concerts, festivals, music camps and gallery exhibits.
The $57.3 million bond will continue significant renovations to modernize the center. When completed, the entire Fine Arts complex, including this central academic building, will continue to be an important asset to the state in attracting talent, providing rich cultural and artistic experiences, educating our future designers, performing artists, and entrepreneurs, and contributing to the creative economy that is critically important to our state.
The proposed project will involve construction of an 82,000-square-foot main academic building that provides updated classroom and laboratory space necessary to deliver hundreds of courses to students. Work on the project would start in summer 2022 and take about two years to complete, while creating an estimated 647 construction industry-related jobs.
Latest News
Upcoming Events