Graphic Standards
To ensure we communicate one clear and unifying visual identity to our diverse audiences, Marketing and Communications suggests the use of our visual assets (logo, fonts and color palette) for official college communications.
This system includes the resources below, which reinforce a strong and definitive impression of CCRI's quality, professionalism and commitment to academic excellence.

Please refer to our CCRI style guide for use of logo, fonts and color palette.
Consistency in the way these elements are presented will strengthen all facets of this institution by projecting one visual look to the public.
Publications by CCRI represent its most significant outreach and therefore are an important component of the visual communications system. Publications include any or all brochures, catalogs, flyers, posters, postcards, websites or other materials representing the college or program within the college.
All college publications must use the official type fonts (Gill Sans MT and Times Roman). They are kept purposely broad to encourage individual creative solutions. At the same time, they provide in-house designers with a common template intended to ensure consistency and standardization of materials representing the college.
Each publication produced for CCRI should display the official CCRI logo and/or CCRI Signature.
To be successful in communicating our identity, it is essential that each project adheres to the standards outlined. By doing so, you will help us project a clear, unifying image for CCRI.
If you have questions about the proper use of the CCRI logo or signatures, please contact the Department of Marketing and Communications.
Official CCRI Logo, Signature and Seal
The Community College of Rhode Island logo is the primary identifying element of the graphic identity system. The logo or one of CCRI signatures must be used on all stationery, publications, signage, websites and other communications, print or electronic, produced by any college program or department.
CCRI logo reproduction:
CCRI logo is supplied in a 6-inch version, transparent png format.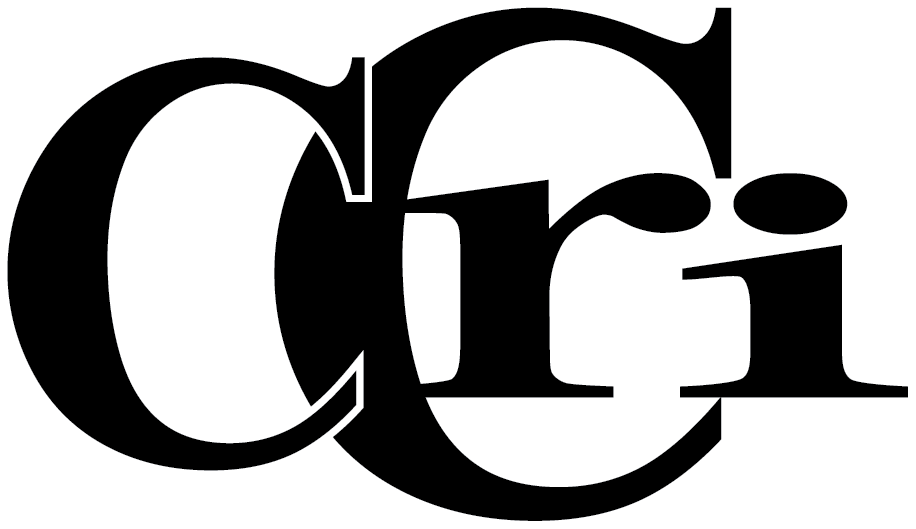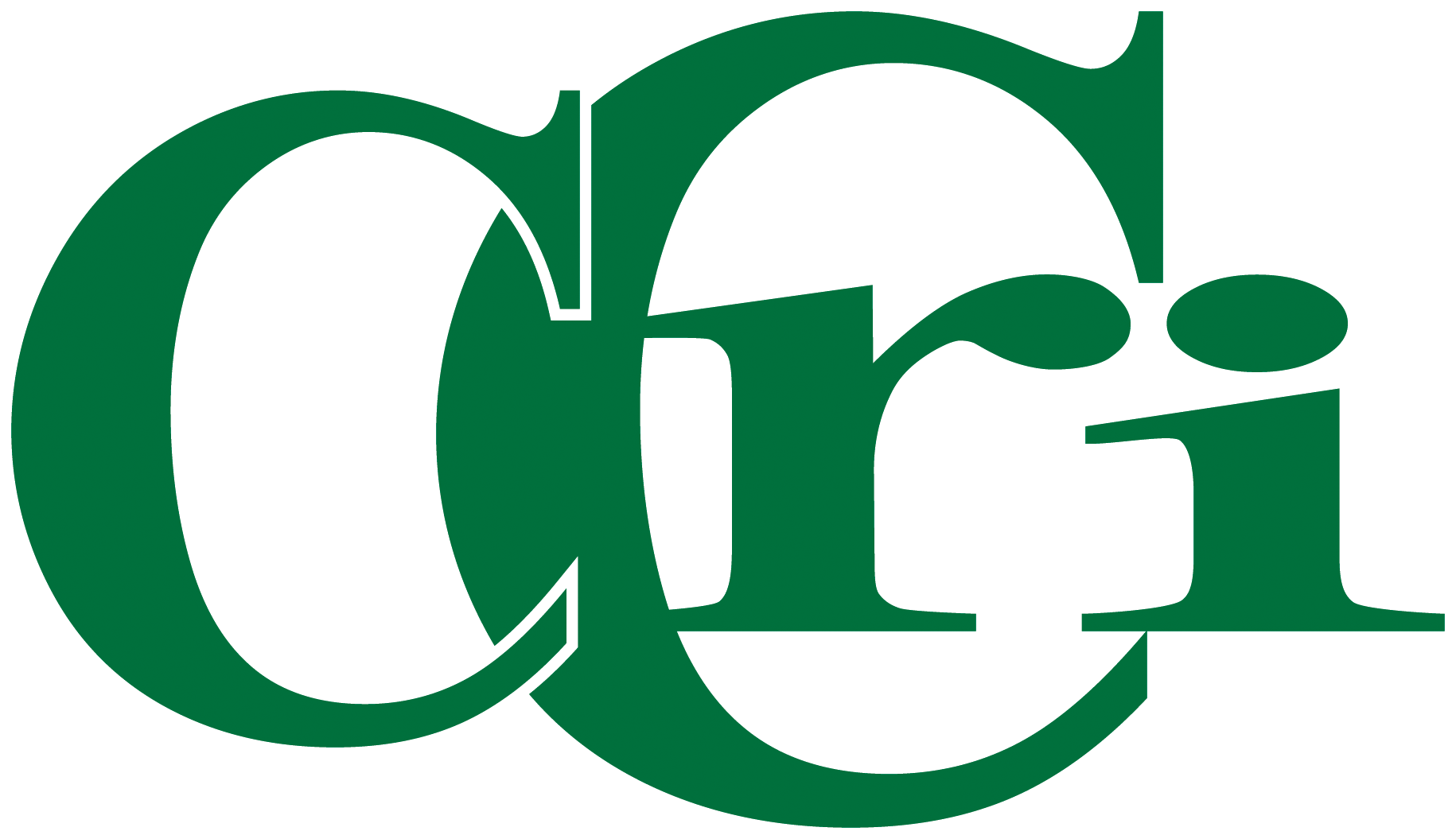 Clear zone
For maximum clarity and visibility, a "clear zone" equal to the height of the capital "C"in Community should be maintained around each signature on any design piece
Color
The official color of the Community College of Rhode Island are CCRI Green PANTONE (PMS) 349. Black is the alternative when budget or context rule out the use of color. The Hex code for PMS 349 Green is #006B3F. The CMYK breakdown for PMS 349 is 100c/0m/91y/42k.
Incorrect uses of the logo, signature and seal
The following are examples of improper use of CCRI's graphic assets. Distortion of the logo, signature or seal undermine a consistent presentation of material from the College.


Distortion: The logo, logotype and seal should not be distorted by stretching, slanting, twisting, curving, etc.



Improper color: The CCRI logo, logotype and seal should be presented only in the approved colors.

Enclosure or framing: The logo, signature and seal should not be framed or contained by other visual elements.



Attaching type or visual elements: Other graphics and or type should not be added to the logo, logotype or seal.
Official CCRI Signatures
1-Line Centered CCRI Signature
Right-click and choose "Save Link As" to download.




Download




Download
2-Line Centered CCRI Signature
Right-click and choose "Save Link As" to download. This is the preferred image for center format.


3-Line Centered Stacked CCRI Signature
Right-click and choose "Save Link As" to download.


Official CCRI Seal
Download CCRI Seal Black Download CCRI Seal Green
Download CCRI Open Seal Black Download CCRI Open Seal Green
All images are in png format; if you require an EPS file for printing, please contact the Department of Marketing and Communications.
In order to strengthen the recognition of the CCRI Logo and Signatures as main identifiers for the college, the CCRI Seal is reserved for limited official use. It is mainly used on documents and ceremonial materials such as certificates, diplomas, formal invitations and official flags.
Official CCRI seal colors
The preferred color for the seal is green PMS 349 or black. The Department of Marketing and Communications must approve any other print and/or color techniques.
CCRI Presentation template
Template
PowerPoint presentation template below. Presentations (for general use)
Letterhead and envelopes
Printed stationery
As the stationery system is a primary form of communication between CCRI and the public, it is important that it reflect the visual identity of the college. For this reason and to maintain consistency, print quality and cost efficiencies, all stationery must be ordered through the Purchasing Department.
If you are preparing a letter or envelope to be printed on your department's stationery, please email [email protected] for guidelines.
Examples of the official CCRI

letterhead and envelope style: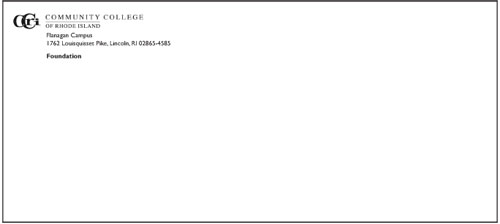 Latest News
Upcoming Events