Center for Teaching Excellence
Welcome back!
So excited to have you back on campus! I hope you have a great semester, and to support you, the Center has some exciting offerings.
I'm very pleased to announce that starting this semester, CTE has its first Faculty Fellow! Dr. Karen Kortz from the Physics and Engineering department will support faculty who are interested in conducting Scholarship of Teaching and Learning (SoTL) research. Learn more here.
We're also filling out the events calendar, so watch your email for the newsletters, and check this space often!
Upcoming CTE Events
Communities of Practice
Communities of Practice are groups of people who share a concern or a passion for something they do and learn how to do it better as they interact regularly. The group members meet regularly during the semester, set their own schedule, plan their own meetings, and support one another as they learn about, brainstorm, and implement ideas related to their topic particular classroom context. There is no official leader of the Community, but CTE is available for support.
This semester, there are three CoPs available. Learn more here.
Faculty Learning Communities
A Faculty Learning Community (FLC) is a group of about 10 faculty members from various divisions and departments who work together to learn together, enhance their teaching and learning, and build a community (Cox, 2004).
At CCRI, the main difference between an FLC and a CoP is having a specific leader. FLCs are developed, designed, and led by a leader or two. CoPs are more collaborative and democratic. Decisions are made as a group. Learn more here.
Scholarship of Teaching and Learning (SoTL) Workshops
The CTE SoTL Faculty Fellow is offering a series of workshops to encourage and support faculty in conducting Scholarship of Teaching and Learning (SoTL) projects and receiving CTE Grants to support the work. Learn more here.
Inclusive Syllabus Workshop
In this workshop you will be introduced to required vs. enhancing elements of an inclusive syllabus. We will discuss the importance of aligning the enhancing elements with your personal values and identity as an educator. You will have the opportunity to workshop with colleagues to develop chosen elements of your inclusive syllabus.
All options will take place in the Knight Campus on Warwick, room 6536.
Tuesday, September 26, 10:00-11:30
Wednesday, October 26, 10:00-11:30
Thursday, November 9, 10:00-11:30
---
CTE News
Congratulations to the 2023 CTE Knights!
Gold Level Knights
Elizabeth Arendt
Kevin Crawford
Justine Egan-Kunicki
Roger Hart
Heidi Henry
Katie Holcomb
Leslie Killgore
Karen Kortz
Kelly Korzeniowski
Christine Lima
Maryhelen MacInnes
Brenda McGill
Maureen Murray
Susan Neimic
Amanda Petrus
Laura Picraux
Renee Saris-Baglama
Alyson Snowe
Kristen Swithers
Amanda Vanner
Rongfang Yang
Green Level Knights
Jon Benson
Sarah Beseme Johnson
Brianna Cox
Leslie Dolan
Stephanie Dzialo
Renee Gaboury
Candace Grist
Katharine Harrison
Eileen James
Audra Lavoie
Barbara Leasher
Dina Levitre
Joyce LHeureux
Sabine Moritz
Colin Murtha
Ann Omollo
Deborah Osborne
Wendy Pelto
James Phillips
Aaron Schrank
Rebecca Shannon
Susan Sienkiewicz
Sandra Sneesby
Jason Stockford
Heather Townsend
Melanie Whitaker
Kenneth Wilkinson


Don't forget, you can fill out an Implementation Plan if you want to use anything you learn over the summer in your classes for 4 CTE Knights points. Get a jump-start on your point total for 2023-2024!
---
Resources
Rachel's Recommended Reading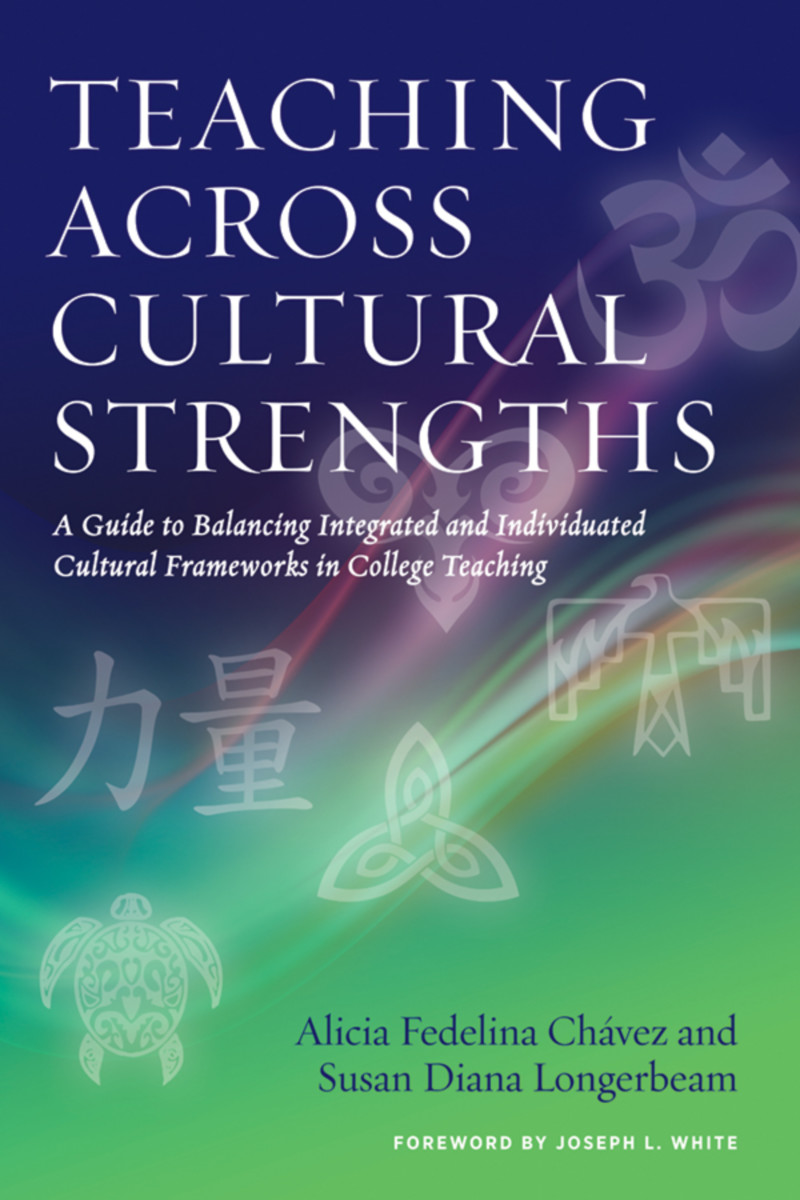 "Teaching Across Cultural Strengths" by Chavez and Longerbeam was one of my five-star reads over the summer. I believe this book can help CCRI faculty reach all students, particularly as we are now officially a Hispanic Serving Institution (HSI). The authors differentiate between the strengths of students from Integrated and Individuated Cultures, and provide guidance and strategies for how we can use methods from both types of cultures in our teaching to challenge and reach everyone!
This book is available as an ebook from the CCRI library with unlimited user access. Activate or renew your CCRI ID as a library card here.
If this book doesn't pique your interest, perhaps one of the other books from the Library's CTE Collection will. We added several books during Spring 2023, and there is a set of shelves in the Knight Campus library dedicated to books about teaching and learning (any call number that starts with TLC is in the collection) for you to peruse.
From Academic Impressions
This webcast from Academic Impressions is all about connecting with Gen Z Students to increase engagement in your courses. (You already have access to Academic Impressions from CCRI. Type your campus email address in the login window, wait a beat, and then click the blue "Log in using your Community College of Rhode Island Credentials" button.)
---
Disaggregated Data Requests
In February 2022, I (Rachel) was able to see my course data for General Psychology (a course I have taught many times here at CCRI) disaggregated by race and ethnicity. The results were surprising and difficult for me to face. Despite that, I'm very glad that I did it, and I'm looking forward to trying some new strategies in my courses to try to close the equity gaps I found.
If you'd like to check out your own course data, request a meeting here to get started.
This is a confidential process and is for your professional development only. Results are not shared with chairs, deans, or the VPAA.
---
The Spring Symposium recording is now available to CCRI Community members!
---
The Center for Teaching Excellence is a collaborative, faculty-led community that supports continuous development and champions high-impact, equitable teaching and learning practices for our diverse student body.
We Listen and Learn
We Respond and Lead
We Recognize and Reward