Lilia V. Amaral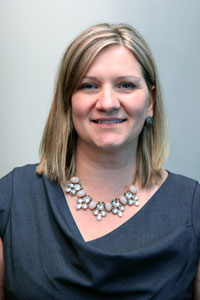 Assistant Professor
: (401) 333-7266
: Flanagan
: 2378
Office Hours
Flanagan Campus - Room 2378
Tuesday 12:00 - 5:00 p.m.
Bio
Professor Lilia Amaral earned her Bachelor of Science in Nursing from the University of Rhode Island and a Master of Science in Nursing from the Saint Xavier University in Chicago, IL. Professor Amaral has 17 years of acute medical-surgical experience at a level I trauma center in Providence, Rhode Island. She serves on the Research and Evidence Based Practice Council at Rhode Island Hospital. She is an active member of the Evaluation and Outcome Committee at the Community College of Rhode Island. Recently, Professor Amaral joined the RI Medical Responders Corp to volunteer her time at different community illness prevention and treatment events. She is a certified American Heart Association CPR instructor since 1997; teaching, BLS, CPR and First Aid classes in the community.
Professor Amaral immigrated from the Soviet Union in the early 1990's, she began to learn the English language by watching the show "The Golden Girls." Moving to the United States was a time of both joy and sadness. She made new lifelong friends who helped her to get accustomed to the new environment, but soon after coming to America she lost her mother to cancer. At that difficult time, Lilia had set goals to learn the language, finish high school and become a nurse.
Professor Amaral enjoys spending time on her hobby farm with her husband Joe and two beautiful young daughters. In her free time she likes to bake, cook, and enjoy time with her very large extended family.
"A cheerful heart is good medicine, but a crushed spirit dries up the bones".
-Hebrew Proverb