Rhode Island Nursing Education Center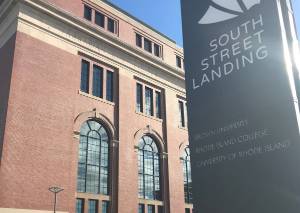 The Rhode Island Nursing Education Center (NEC) is a newly renovated 133,000-square-foot building located at 350 Eddy St., Providence. The education center features state-of-the-art technology to support experiential learning. The Higher Education Institutions utilizing the facility include the University of Rhode Island, Rhode Island College and The Warren Alpert Medical School of Brown University. The Community College of Rhode Island Associate Degree Nursing Program will now be joining the three other institutions of higher education currently in the building. Students who are entering semesters Three and Four at the Liston Campus will be the first CCRI nursing students to attend classes at the NEC, beginning this September!
Class dates and times will remain as scheduled on Tuesdays and Thursdays. All simulation labs will remain at the Flanagan campus and other labs will remain at the Liston campus as scheduled. There will be FREE shuttle service to and from the Providence (Liston) campus. The shuttle pick up time at the Liston campus will be 8 am for all classes. Pick up time at the NEC will be 2:20 pm. If preferred, students may take the RIPTA bus or utilize paid parking in downtown Providence near the NEC. Students may not park in the garage next to the NEC.
NEC main contact number (401) 277-5318
To explore the Rhode Island Nursing Education Center click here.