Kerry L. St. Pierre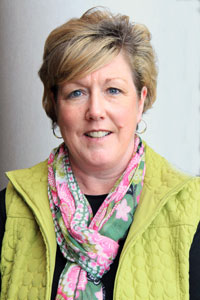 Assistant Professor
: 455-6009
: Providence
Bio
Professor Kerry St. Pierre graduated from UMASS Dartmouth with her BS and MS in Nursing. She also received her Master's in Business Administration/ Management from Johnson and Wales University.
Professor St. Pierre began her nursing career in 1990 as a staff nurse on an acute medical surgical unit at Charlton Memorial Hospital. She decided to specialize in cardiac care and intensive care, which is where she spent the majority of her staff nurse career. Other past nursing experiences include Emergency Medicine, Visiting Nurse/Home Health and Hospice, and Long Term Care, Nursing Professional development.
Her first Nurse Educator position was at Bristol Community College teaching in Medical Surgical, Fundamentals, and Pediatric Nursing clinical areas. She also taught at UMASS Dartmouth in the fast-track BSN program prior to joining the faculty at Community College of Rhode Island. Professor St. Pierre has been at CCRI since 2008, where she presently teaches NURS 1010 and NURS 1020. She has also taught Health 1000, Intro to Health Careers.
Professor St. Pierre belongs to the following organizations: National League for Nursing (NLN), Sigma Theta Tau International Honor society- Beta Kappa Chapter, and Nursing Services Organization (NSO).
Office Hours
Liston Campus - Room 1132G
Tuesday 9:00 a.m. - 2:00 p.m.
or by appointment