Allison N. Petro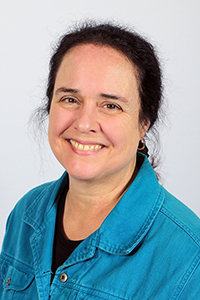 Professor
: 851-1677
: Newport
: 226
Office Hours
| Days | Hours |
| --- | --- |
| Monday | 12:00-1:00, 2:30-3:30 pm |
| Tuesday | (By email) |
| Wednesday | 12:00-1:00, 2:30-3:30 pm |
| Thursday | (By email) |
| Friday | 12:00-2:00 pm |
Please e-mail me for an appointment
Classes
Writing Courses
ENGL 1005–College Writing
This course focuses on the writing process: planning, organizing, developing, drafting and revising. Course activities include paragraphs, essays and a research paper.
ENGL 1010–Composition I
The purpose of this course is to enable students to write fluent, accurate and effective essays, including research and documentation assignments.
ENGL 1300–Composition I for English as a Second Language
Student develop their academic writing skills through a sequence of essay assignments, including a research project, with emphasis on rhetorical and grammatical issues particular to second language students.
ENGL 2010–Composition II
This course concentrates on developing the central idea in essays and narrative prose, including at least one research paper. Readings and writing assignments are varied, with the goal of exploring the rhetoric of persuasion.

Film Courses
ENGL 1210–Introduction to Film
This introductory course studies a variety of classic motion pictures to acquaint students with their value as cinematic art. Viewings, readings, and critical essays provide material for discussion and written work.
ENGL 2210–Special Topics in Film
This course is meant to enable students who have achieved a basic understanding of film studies in ENGL 1210 to continue their examination of the medium. Course content varies, but usually focuses either on a film genre or auteur.


Literature Courses
ENGL 1250–Readings in the Short Story
This course considers the development and themes of the short story. Significant examples from diverse cultures and historical eras are analyzed and discussed.
ENGL 1040–World Literature to 16th Century
This course examines literature in translation from around the world (ancient and medieval) as a basis for understanding literature as an art form and a reflection of cultural beliefs.


Communication Courses
COMM 1100–Oral Communication I
This one-semester basic course is designed to develop each student's ability to communicate effectively in his or her academic, business and social life. The major emphasis is on the preparation and delivery of formal speeches, but many areas of the communication process are explored.
ENGL 1075–English as a Second Language–College Speaking and Listening
This English for academic purposes class is designed to begin to prepare students who are not native speakers of English for academic success in U.S. college programs. It focuses specifically on speaking and listening skills for college study.