Maria Coclin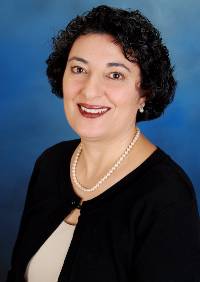 Department Chair
Associate Professor
: (401) 825-2251
: Warwick
: 3079
Bio
Professor Maria Coclin is currently a full-time faculty member in the Business Department teaching accounting, management and financial services classes and has been an instructor at CCRI since 2012. Professor Coclin is the recipient of the 2017 NISOD Teaching Excellence Award.
One of Professor Coclin's interests is technology, and she led a blackboard training workshop for her department. Professor Coclin is a current member of the curriculum review committee at CCRI, and on the strategic planning committee. Also, Professor Coclin is chair of the committee for curriculum development and assessment for Financial Services in the business department, and serves on the accounting and management committees for this same purpose.
Professor Coclin has chaired Professional Development Day for the business department, bringing together CCRI business students with members of the business community and the department's advisory committee. As a result of this Professional Development Day, students have strengthened their skill sets in various areas and also have made meaningful connections with the business world. Furthermore, some of CCRI students were offered internships in leading RI companies. Professor Coclin has an interest in working with students on honors projects, and has enjoyed numerous business related honors collaborations with students.
Professor Coclin served as a member of The Faculty Learning Group to support the College and University Research Collaborative, and as a Member of The Multi-State Collaborative to Advance Learning Outcomes Assessment. Also, Professor Coclin helped to formulate the Goldman Sachs 10,000 Business Program for CCRI. This program is a scholarship program working with local entrepreneurs to develop business growth plans, and serves to strengthen relationships with CCRI. In addition, Professor Coclin is a faculty member of this program, and has participated in hiring committees, including departmental hires, executive director, program director, and lead faculty of the Goldman Sachs Program. Professor Coclin holds her CPA, MBA, and Series 7 license and is a member of the Rhode Island Society of CPAs and the Rhode Island Association of Accounting Professors. Professor Coclin resides in Cranston with her husband and two teenage children.