John S. Renza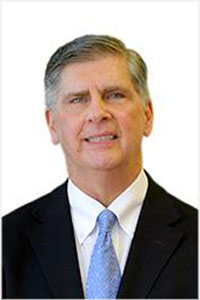 Professor
: 333-7387
: Lincoln
Bio
Since 1975, Jack has taught accounting to thousands of students as a professor at the Community College of Rhode Island. He was the first CPA to join the fulltime faculty. In addition, Jack has undertaken leadership roles in several high visibility activities at the college. He served as co-chair of Presidents inauguration. He chairs the college's Budget and Resource Committee and chaired the highly successful "Imagine" Capital Campaign.
Jack began his career in public accounting in 1969 with Peat, Marwick, Mitchell and Co. (KPMG). He established his own CPA practice in 1975. In January 1999, Jack joined Larry Kahn and Alan Litwin to form Kahn, Litwin, Renza and Co., Ltd. (KLR).
Jack resides in Scituate, R.I., with his wife, Marianne.
Presentations and Activities
Jack is involved in a number of professional associations and also provides volunteer support to more than a dozen community and educational organizations. He is an active honorary trustee at Bryant University and serves as a mentor to the Year Up organization.
Awards & Honors
Hall of Fame
View the video tribute to Jack Renza shown during the Hall of Fame induction ceremony on April 18, 2010 and see the award presentation.