Cybersecurity Advisory Board
| Board Member | Title |
| --- | --- |
| Jodi Anthony | Assistant Director of NACTC/PTECH, Newport Schools |
| Patrick Colantonio | Director of Sales, NeQter Labs |
| Kevin Crawford | Chair, CCRI Computer Studies |
| Mason Folcarelli | Director of Workforce Partnerships, CCRI Division of Workforce Partnerships |
| Molly Donohue Magee | Executive Director, SENEDIA |
| Mike Steinmetz | Principal, Digital Executive Ltd. |
| Dr. Frank Tweedie | Dean, College of Engineering and Design, Johnson & Wales University |
Advisory Board Bios
Jodi Anthony is the Assistant Director of NACTC/PTECH as well as an adjunct English professor at Johnson and Wales University. Other employment experiences include founding Director of PTECH Providence, founding Head of School for Nowell Leadership Academy Charter School, Assistant Principal Central Falls High School, MLL Specialist with the Office of Language and Culture Providence Public Schools, and classroom English teacher for eighteen years. Jodi has a Master's in Teaching English as a Second Language and Cross-Cultural Studies from Brown University, a Master's in Teaching from Rhode Island College, a Bachelor's in English and Associate Degree in Administration of Justice from Salve Regina University.
Patrick Colantonio is the Director of Sales and one of the founding members of NeQter Labs, LLC. In his role as Director of Sales, Patrick leads a team of sales professionals through the entire sales process including client discovery, acquisition, fulfillment, and continued success with their software.
For the past 5 years, Patrick has helped small businesses navigate DFARS requirements, NIST SP 800-171 and CMMC compliance, taking on the fitting title of "Compliance Therapist". With the introduction of the Cybersecurity Maturity Model Certification in 2019, Patrick has coordinated his team to align their company and product with the new standards to best support their clients in the Defense Industrial Base. Outside of work, Patrick is a big believer in STEM programs, participating in several mentoring programs and cybersecurity-focused events for youth.
Kevin Crawford is currently the Chairperson of the Computer Studies and Information Processing Department at the Community College of Rhode Island. He has been a full-time faculty member since September 2001. Previously, he was an adjunct faculty member at the college from January 1996 to September 2001. From May 1989 to November 1995, he worked part-time as a technical staff assistant for the Math Department at the college and from November 1995 to September 2001, he worked full-time in this position. From March 1990 to January 1992, he was a Design Engineer Technician at Cherry Semiconductors.
He currently serves on the following committees at the college:
Center for Teaching Excellence (CTE) Advisory Board for Rhode Island High Schools
Pathways on Technology Early College High School Program Board (P-Tech 2.0)
Higher Education Emergency Relief Funding Advisory Panel (HEERF).
Cybersecurity Advisory Board
Mason Folcarelli joined the Community College of Rhode Island in 2017 as the Assistant Director of Career Development and moved into the role of Director of Workforce Partnerships in April 2019, where he oversees the division's work in technology and renewable energy. Mason earned a B.S. from the University of Rhode Island, in Business Management. Before coming back to his home state of Rhode Island and joining CCRI, Mason gained experience in the Student Services vertical, with over half of his tenure as Vice President of Student Services for several national and regional, post-secondary institutions.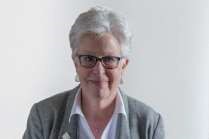 Molly Donahue Magee is the Executive Director of SENEDIA, the New England Defense Industry Alliance, a coalition of defense-related businesses and organizations focused on preserving, protecting, and furthering the interests of the defense and technology sector. The alliance is a catalyst for thought leadership and enables the development of critical defense technologies while facilitating economic and workforce development opportunities. She created SENEDIA's nationally recognized annual event, Defense Innovation Days. She also serves as the Executive Director of the Undersea Technology Innovation Consortium (UTIC), a nonprofit organization focused on providing resources to accelerate the transition of undersea technology to market. UTIC was awarded an Other Transaction Agreement from the Department of Navy for Undersea and Maritime Innovative Technology in June 2018. In addition, she is the Executive Director of the Maritime Cybersecurity Center, a nonprofit organization focused on cybersecurity workforce development. She is a member of the Rhode Island Science and Technology Advisory Council and the Rhode Island Defense Economy Planning Commission.
She completed a 30-year civilian career at the Naval Undersea Warfare Center in Newport, RI, where her last assignment was as Chief Financial Officer. Her government career included managing product assurance engineering for submarine systems prior to transitioning to senior leadership of the organization where, in addition to CFO, she served as the Director of Business Resources. She holds a Master of Business Administration degree and an undergraduate degree in Mathematics.
Mike Steinmetz currently serves as an advisor to Clean Water Ventures Inc., a cleantech green energy company, and serves on the Boston College, Woods College for Advancing Studies, Masters in National Security and Cybersecurity. Additionally, Mike serves on various boards supporting the Rhode Island Secretary of State, and Congressman Jim Langevin. He is also the Principal of Digital Executive Ltd, providing executive consulting and public policy advisory services to public and private sector organizations in the areas of senior executive and board-level cybersecurity governance & audit, digital risk, policy development, business strategy, and homeland security.
Mike's public sector experience includes serving as the first State Cyber Security Officer for Rhode Island and Homeland Security Advisor to the governor. He served twenty-five years in the United States Navy, where he was a decorated combat pilot, and in later years, served as a senior leader of a cyber organization within the United States Space Command, and at Ft. Meade, Maryland, creating and leading a new cyber organization within the National Security Agency. In the private sector, Mike spent approximately eleven years with Northrop Grumman working on international cyber mergers and acquisitions, global cyber strategy, and developing new cybersecurity architectures and products as a Chief Cyber Architect. Mike spent over two years at National Grid plc working on the digital risk & security challenges facing global critical infrastructure, leading its strategy development, development of its regulatory testimony for cybersecurity, global GR&C. and served briefly as its U.S. CISO (acting).
Mike's publications include The Rhode Island State Cybersecurity Strategy, two chapters in the new Oxford University Press, Handbook of Cyber Security, and editorial contributions to the Chatham House Report On Cyber Warfare. Mike is a distinguished graduate of the National Defense University, where he earned a Master's Degree in National Resource Management. He earned his Bachelor's Degree from the Peabody Conservatory of the Johns Hopkins University.
Dr. Frank Tweedie has been a Johnson & Wales University community member for 28 years. Currently, as the dean of the College of Engineering & Design for 18 Years, he also served as the Engineering Studies Department chair, interim director of their Worcester Campus, and a faculty member. Frank's expertise is in Electro-Mechanical engineering, with interests in computer science and cybersecurity.
Frank has served on various external boards, such as Statewide Computer Science Advisory Committee, Davies Vocational School AOIT Advisory Board, and as Chairmen for the Board of Trustees for the Beacon Charter School of the Arts for 14 years.
Certified in Systematic Curriculum and Instructional Development from Ohio State University, he served as lead faculty trainer on the Hope High School Technology Advisory Committee. Concerned about the state of mathematics education, he focused his doctoral research on the effect of technology solutions to support student learning in his thesis entitled "Teachers respond to impact of Intelligent Mathematics Tutorials on Students' Motivation and Engagement."