Mental Health First Aid Certification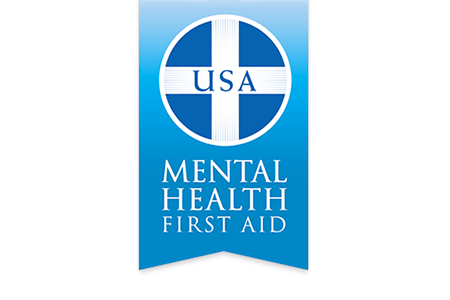 The Mental Health First Aid course teaches you to identify and respond to signs of mental illness and substance use disorders. This introductory training provides participants with the skills needed to reach out and provide initial help and support to someone who may be developing a mental health or substance use problem or experiencing a crisis.
CCRI is pleased to have several certified instructors in Mental Health First Aid to be able to offer this training to the CCRI community.

Registration:
The next Mental Health First Aid class is scheduled for July 29, 2021, from 12:00 PM - 5:30 PM. Seats are available but space is limited, so register soon! To register, please email Mackenzie Johnson, Program Director of Continuing Education in Nursing and Allied Health. Click Here to Register via Email!
All participants are required to complete two hours of self-guided coursework and take a quiz before they participate in the real-time class.
Each Mental Health First Aid participant taking the virtual real-time course will need the following technology:
A laptop or computer with a camera (a cell phone will not work)
A microphone for your computer so you can participate in group discussions,
Headphones or earbuds are strongly encouraged.