Lawrence NFOR named assistant director of finance for CCRI Foundation
May 9, 2019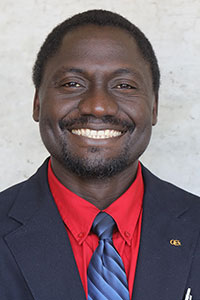 The Community College of Rhode Island recently named Lawrence NFOR as Assistant Director of Finance for the CCRI Foundation. In his new position, NFOR will oversee all financial and accounting functions of the Foundation and private funding sources.
The mission of the CCRI Foundation is to secure monies for the Community College of Rhode Island through dynamic campaigns and public awareness of the college's value to the community.
NFOR comes to CCRI most recently serving as a business manager at Mount Wachusett Community College in the Massachusetts system. He also served that institution as an accountant, and prior to that held various finance roles including seven years with the Cameroon Baptist Convention.
NFOR earned a Master of Business Administration from Fitchburg State University, Bachelor of Arts in accounting from UMass Amherst, Associate in Science in accounting from Mount Wachusett Community College, and completed coursework in mathematics and computer sciences at the University of Buea, Cameroon.