CCRI launches event to showcase careers in health
March 21, 2019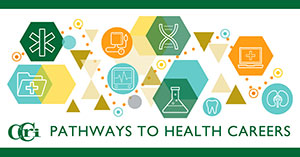 The Community College of Rhode Island will host its first ever "Pathways to Health Careers" event to showcase a full range diverse career paths in health next week at the Knight Campus in Warwick.
The event, which will be held from 9 a.m. to 1 p.m. on Thursday, March 28, is open to anyone interested in learning more about careers in the health care industry and all of the exciting and evolving pathways in allied health, dental, emergency management, nursing, rehabilitation and social services offered at CCRI, the University of Rhode Island and Rhode Island College.
Participants will be able to explore career pathways; learn about salaries, careers and growth opportunities; speak with employers; learn about CCRI and credit transfer programs to four-year institutions; and view demonstrations and clinical simulations. They also will be able to get information about admissions, transfers and financial aid. Learn more at www.ccri.edu/pathwaystohealthcareers.
"We are very excited to have this event to showcase pathways that can lead to health careers. Our health workforce of Rhode Island faces challenges to bring awareness to young people," said Dr. Suzanne Carr, interim dean of health and rehabilitative sciences at CCRI. "This event is part of our efforts, in collaboration with other postsecondary institutions, to promote career awareness earlier and provide information on a variety of health fields."