Foreign languages faculty members honored
April 15, 2019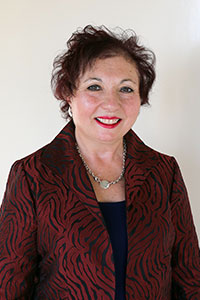 Two members of the Community College of Rhode Island Department of World Languages and Cultures recently were recognized for their work.
Professor Maria C. Mansella was honored at the Rhode Island Region of the National Organization of Italian American Women's "Epiphany Celebration Honoring Three Wise Women."
Mansella has devoted more than 35 years to teaching Italian language and culture from the elementary to the advanced level as well as special topics in Italian cinema, cuisine, art, literature and history and contemporary life in Italy. Since 2003, she has directed the CCRI Summer Immersion Program in Italy.
Adjunct instructor Joseph Batiano, who teaches American Sign Language, was named the 2018 Rhode Island School Counselor of the Year. A counselor at the Rhode Island School for the Deaf, he has earned the trust, respect and admiration of his students, staff, faculty, administrators and school community.
A former student wrote that Batiano pushed his students to strive for the best, and only the best. "He pushed me through some of my most difficult times in high school and is one of the reasons I am in college now. Mr. Batiano does his best to help each of his students, no matter if it's big or small issue, and this is what makes him so special."