CCRI names emergency preparedness coordinator
April 12, 2019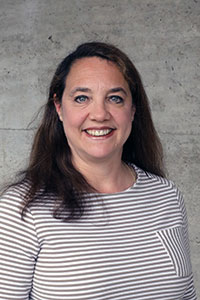 Dorian Boardman of Wakefield has been named emergency preparedness coordinator at the Community College of Rhode Island, where she is responsible for training and exercising all students, faculty, staff and administration in what to do in case of an emergency, such as a campus evacuation or shelter-in-place event.
She also will serve as a liaison with local, state and federal agencies to ensure compliance and will develop, implement, manage and continually improve emergency preparedness across all campuses, business continuity response plans, and programs to improve the college's ability to respond to emergencies, effectively manage incidents and restore the campus to full operation following adverse events.
Prior to joining CCRI, Boardman served as an all-hazards planner with the Rhode Island Emergency Management Agency and has provided emergency management plans, training and exercises to a wide range of Rhode Island municipal senior officials. Her professional services included emergency operation plans, hazard and vulnerability assessments, hazard mitigation plans, incident action plans, needs and capability assessments, cybersecurity, continuity of operations plans, grant writing, trainings and exercises.
Her past projects include developing emergency operation plans for municipalities in Washington County, and was the lead project manager for the Natural Hazard Mitigation Plans in Charlestown, Glocester and Providence. She also has extensive experience implementing incident command system and has designed and facilitated numerous table-top, functional and full-scale exercises.
She holds a bachelor's degree in political science from University of Massachusetts Lowell and a master's degree in marine affairs from University of Rhode Island.