Viewing Faculty Office Hours
Viewing Faculty Office Hours
Here's an easy way to view office hours a faculty member has posted to a course you are taking.
Viewing Faculty Office Hours
Instructions and Screenshots
Step 1
Click on the My Schedule tab.

Step 2
At the Select Term screen, click on the down arrow to select the present term. Click Submit.
Step 3
This takes you to the Student Detail Schedule screen, which contains information on all your presently registered courses.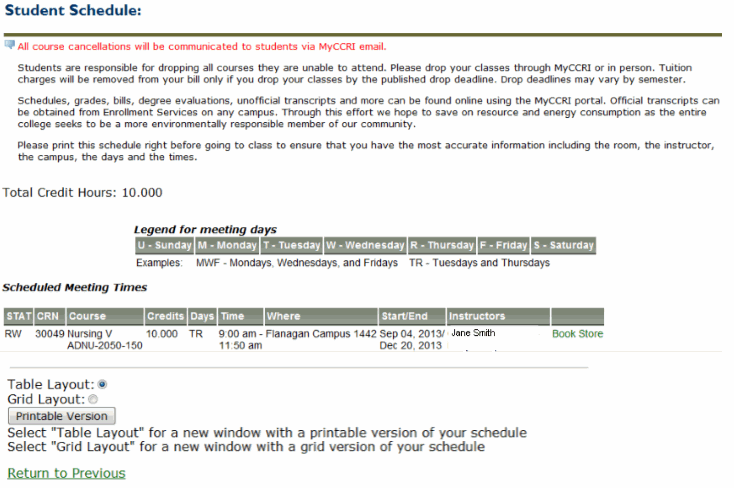 Step 4
If your instructor has posted the office hours, scroll down to the appropriate course and the Assigned Instructor's name  will be a hyperlink that you can click on to view the posted office hours.
Step 5
When finished, simply click on the MyCCRI tab to bring you back to your original MyCCRI screen.

This page developed and maintained by the Information Technology Department. Send comments and suggestions to [email protected] .