Melanie S. Lally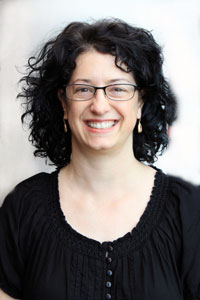 Associate Professor
: (401) 825-2162
: Warwick
Office Hours
Liston Campus - Room 1132H
Office Hours - BB collaborate 999 course
Mondays 8 am - 11 am
Tuesdays 1 pm -3 pm

https://us.bbcollab.com/guest/d31a10c0028f47b29b256095ab941ead
Bio
Melanie Lally graduated from University of Lowell, Massachusetts with a Bachelor of Science degree in Nursing in 1991. As a new graduate nurse, she followed her passion and entered the field of pediatrics starting with her first job opportunity at Boston Children's Hospital. She graduated from Oregon Health Sciences University in Portland, Oregon in 1999 as a Pediatric Nurse Practitioner.
Over the years she has worked in many different areas of pediatrics including oncology, neurology, children with autism and developmental disorders, child abuse, primary care, newborn nursery, foster care clinic and teen based health clinics.
She loves teaching and has been a full time educator since 2011 at CCRI. She's also adjunct faculty at Rhode Island College. She's a substitute school nurse teacher for the East Greenwich Public Schools.
Previously she held teaching appointments in Western MA, Boise, ID, and San Diego CA. Her specialty and passion remain strong in the field of pediatric nursing.
She lives in East Greenwich with her husband and two children. She loves being a girl scout troop leader, a cub scout den leader, a soccer coach, and teaching religious education at a Unitarian Church in East Greenwich.