Maria L. Pezzillo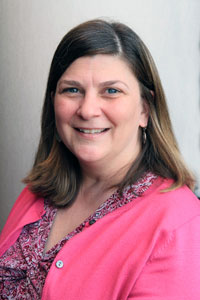 Associate Professor
: 333-7217
: Warwick
: 2250
Bio
Professor Maria Pezzillo earned her Bachelor of Science in Nursing from Rhode Island College and a Master of Science in Nursing from the University of Phoenix, AZ.
In 2007, Professor Pezzillo began teaching at the Community College of Rhode Island, serving an adjunct faculty member for both level 1 and level 2. In 2008, she was hired as an assistant professor of Nursing at CCRI and has worked for the college ever since. She also teaches at the University of Rhode Island as an adjunct faculty member and has been doing so since 2014.
Professor Pezzillo is a member of the Rhode Island State Nurse Association, American Nurses Association, and holds an education seat on the Board of Nursing Registration and Nursing Education. She is also a committee member of the college-wide executive committee and is a member of the Nursing Faculty Affairs Committee.
Office Hours
Knight Campus - Room 2260
Thursday 8:00 - 1:00 p.m.