Mary H. Costa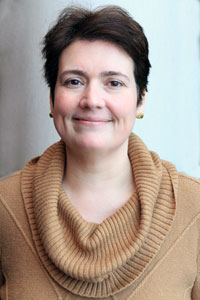 Office Hours
Flanagan Campus
Wednesday 10:00 a.m. - 3:00 p.m.
Bio
Professor Mary Costa received both her Bachelor's and Master's degrees in Nursing from the University of Rhode Island. Mary's professional experience has been centered on caring for critically ill adults in various settings including the ICU, ER and PACU.
Mary assisted in establishing and was a founding member of the Adult Rapid Response Team at Women & Infant's Hospital in Providence, RI. She also wrote an online learning module to educate the hospital staff about the role of the new team. Mary currently works per diem as a bedside nurse in the Acute Monitoring Services Unit, which cares for acutely/critically ill oncology or obstetrical patients, and remains a member of the Adult Rapid Response Team.
Professor Costa has earned CCRN certification by the American Association of Critical Care Nurses. CCRN certified nurses have expertise in providing direct bedside care to acutely or critically ill patients.
At CCRI Professor Costa teaches in both the classroom and clinical settings for the Foundations and Medical-Surgical courses. She enjoys designing her own Simulation scenarios for her clinical students and using the latest electronic clinical resources.
As a member and co-chair of the Nursing Department's Curriculum Committee, Mary is part of the team that is revising the nursing curriculum at CCRI. The new curriculum will include new electronic resources that will assist in distinguishing our graduates as tech savvy. Embracing new technologies will make our graduates more desirable in an increasingly competitive job market. The team is currently revitalizing the entire curriculum with plans on starting the new courses over the next two years.
On a personal note, Mary was born in Boston, MA and was raised on the South Shore. She is an avid tea drinker and closet Sci-Fi fan. She is married to her husband Miguel and they have four sons, Christopher, Nicholas, Nathaniel and Alexander. They reside in East Providence, RI.
Professor Costa's research interests include Rapid Response Teams, Informatics and Focused Learning Activities in the clinical setting.
Professor Costa is available by email at [email protected]. Office hours are posted on her Flanagan office door each semester or are available by appointment.
"Minds are like parachutes. They only function when they are open. "-James Dewar