Maria A. Corsetti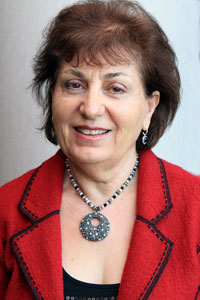 Adjunct Faculty
: 333-7217
Office Hours
Flanagan Campus - Room 2378
Tuesday 1:00 - 6:00 p.m.
Bio
Professor Maria Corsetti was born in Italy and came to the US at the age of 20. She obtained an accountant degree in her native country. Once in the US, she earned a BSN from Rhode Island College and an MSN degree from the University of Rhode Island, in the Family Nurse Practitioner track. She subsequently earned a certification as an Acute Care Nurse Practitioner from the ANCC as well.
She began her nursing career as a staff nurse on the Oncology-Hematology floor of Rhode Island Hospital. She then worked as a hospitalist at Rhode Island Hospital, the Rehabilitation Hospital of Rhode Island and the Cath Lab of Landmark Medical Center. She continues to work per diem at South County Hospital as a hospitalist.
Professor Corsetti began her teaching career at the Community College of Rhode Island in 1992. She has been teaching NURS 1010 in the fall and NURS 1020 in the spring at the Flanagan Campus Evening – Weekend program. She has occasionally conducted clinical for ADNU 2040 students. She has taught Dosage Calculations and Physical Assessment courses. She has also been an adjunct Professor at the University of Rhode Island and Rhode Island College. Her specialty area is Medical-Surgical.
She enjoys teaching and takes great pride in helping the students succeed.