Jean M. DeCoffe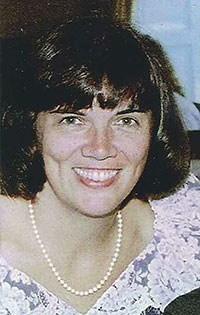 Professor
: 851-1675
: Newport
Bio
Professor Jean DeCoffe graduated from Boston College with a Master of Science degree in Maternal Child Health and Pediatric Nursing. She is a member of Sigma Theta Tau International Nursing Honor Society Alpha Chi Chapter. Professor DeCoffe also graduated from Salve Regina University with a Master of Science in Health Service Administration which included a year Internship with the Vice President of Nursing Services at South Coast Hospitals. To prepare for her role as Nurse Educator, Professor DeCoffe worked as a Staff Nurse, Preceptor, Clinical Nurse Manager and Clinical Nurse Specialist in a variety of settings at South Coast Hospitals: Medical Surgical Services, Pediatrics, Maternal Child Heath, Women's Health, Community Health and Neonatal Special Care Nurseries also assuming a management role in the Neonatal Special Care Nurseries. In the role of Clinical Nurse Specialist, Professor DeCoffe managed a team of Maternal Child Health Nurses in the inpatient setting as well as in the community setting.
Professor DeCoffe continued pursuing education in Doctoral work at Boston College and attendance at specialty courses through regional and national conferences. Professor DeCoffe has enjoyed her role as academic and clinical tenured track nursing faculty for twenty-six years working at Rhode Island and Massachusetts universities and colleges in Associated Degree, Baccalaureate Degree, RN to Baccalaureate Degree (BSN) and Accelerated Baccalaureate Degree in Nursing programs teaching all levels of the academic programs as well as an extensive diversification of courses in these programs.
Professor DeCoffe has served as Lead Teacher in the Maternal Child Health and Pediatrics course specialties during her tenure at Universities and Colleges. Passionate about teaching, it has been Professor DeCoffe's pleasure to serve on Curriculum Committees, Program Evaluation Committees, Student and Faculty Handbook Committees, Professional Development Committees, Student Advisement Committees as well as college wide Mission committees. She was also the Student Nurse Association Advisor in one of her appointments. It has been Professor DeCoffe's pleasure to serve as a member of the Community College of Rhode Island's Nursing Department Faculty Family for the past thirteen years. Professor DeCoffe was nominee for Professor of the year during her nursing faculty positions tenure.
Professor DeCoffe serves in multiple capacities within her community setting working together with fellow community agencies, community boards and the Massachusetts Department of Public Health striving for the health promotion and wellness of the community. Her Community students were awarded State recognition by the Massachusetts Department of Public Health for their work in increasing the compliancy of Childhood Immunization.
Office Hours
Newport Office - Room 238
Tuesday 10:00 AM - 3:00 PM