Elaine J. Amato-Vealey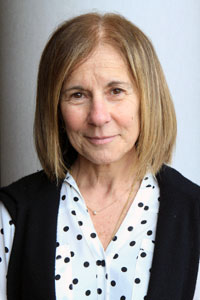 Professor
: (401) 825-2162
: Warwick
: 2246
Bio
Dr. Elaine Amato-Vealey graduated from Rhode Island Junior College as an ADN in 1972, Rhode Island College with her BS in Nursing in 1977, and from Boston University with her MS in Nursing in 1979. She received her PhD from the University of Rhode Island in 1992.
She began her nursing career as a staff nurse at Rhode Island Hospital. Dr. Amato-Vealey then went on to work in a clinical nurse specialist role in the nursing education department at Rhode Island Hospital. Her first nursing instructor position was at Rhode Island College. Dr. Amato-Vealey has been at the Community College of Rhode Island since 2004. She has taught ADNU 2040 in the evening/weekend program. Her area of specialty is critical care nursing.
Dr. Amato-Vealey served as the Lead Teacher for ADNU 2040 from 2006 until 2014. She has published several nursing articles in Critical Care Nurse and AORN. She is certified in Critical Care Nursing, Advanced Cardiac Life Support, Pediatric Advanced Cardiac Life Support and Basic Cardiac Life Support.
Office Hours
Knight Campus - Room 2246
Tuesdays 8:00 a.m. - 1:00 p.m.