Police Escort Policy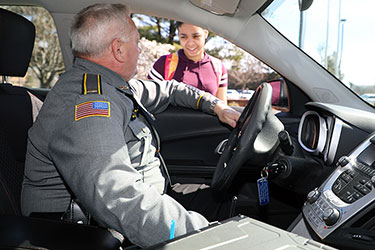 It is the policy of the Campus Police Department to escort any individual that has concern for their personal well being. After making contact with an officer explain what your concerns are. We do not provide vehicle escorts but will walk you to your on-campus destination. Please be patient if an officer cannot accompany you immediately.
You may call the Campus Police at one of the following numbers for assistance.
Lincoln 333-7035
Newport 851-1620
Providence 455-6050
Warwick 825-2109