Our Team
Karina Holyoak Wood
Executive Director
Karina Holyoak Wood is the founding executive director of the Goldman Sachs 10,000 Small Businesses program at CCRI. She has led this small business growth and local economic development program since March, 2016, during which time it has served to support over 350 Rhode Island small business owners to increase their revenues, create new jobs, be a force for good in their communities and help grow the local economy of the Ocean State. An experienced and energetic leader, with a background in communications, education, advocacy and government relations, Karina is passionate about improving quality of life in Rhode Island by fostering local entrepreneurial and community development. Karina holds an MA in English Literature from Clark University, Massachusetts, and a BA from Sheffield University, England. Karina was recently recognized as a 2021 PBN Business Women Awardee, Social Services/Nonprofit Industry Leader. Her other awards include Providence Monthly's "Ten to Watch" and Providence Monthly's "Most Outspoken". GoLocalProvidence named her one the "9 Toughest Women in Rhode Island" in 2017. A native of Birmingham, England, Karina moved to the United States in 1991 and made Rhode Island her home in 1997. Her two daughters attend Bennington College and Skidmore College. Running, reading and real estate are among her passions.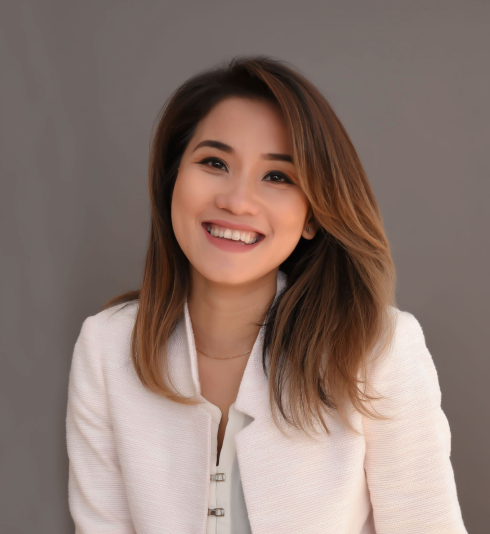 Thao Dang
Outreach and Alumni Director
Thao is passionate about promoting positive community growth and she firmly believes that a community that learns together, grows together. She is a creative strategist who strives for social impact and community inclusivity.
Thao has over 18 years of experience in the service and operations sectors. Growing up, she supported her family's small businesses in multiple areas of operations. While working with her family, she took a special interest in business risks and management. Eventually, she decided to leave her family business and pursue higher education with the curiosity to explore and learn business innovation. Thao is a proud Alumna of CCRI. She graduated Summa Cum Laude from Johnson and Wales with a BA in Business Administration. Obsessed with solving business problems using advanced technology, she is currently pursuing her Master in Business Analytics at Providence College.
Prior to rejoining Goldman Sachs 10,000 Small Businesses, Thao held multiple operations management positions at Brown University and was a catalyst for change on operational efficiency and organizational inclusivity. She's a Changemaker Fellow at Social Enterprise Greenhouse.
To her two children, she's known as "the best Asian mom" for her cooking. Her pho, a Vietnamese soup, is famous in her circle of friends and family. An avid reader and a nature explorer at heart; you can catch her at local libraries and trails across Rhode Island. An advocate for work life balance, she's currently working on a family-fun activity book with her former CCRI professor, Dan Novak.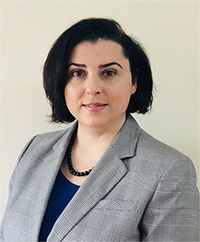 Suzan Erkeskin
Program Manager
Suzan has a professional experience in customer service, retail, and service businesses. She earned an Associate in Science degree in Business Administration and Entrepreneurship Certificate from the Community College of Rhode Island and Bachelor of Science in Business Management at Johnson & Wales University. Suzan is a member of the Kappa Beta Delta National Business Honor Society. She is a proud alumnus of the National Education for Women (NEW) Leadership New England, leadership training program at the New Hampshire Institute of Politics of Saint Anselm College. She is with the 10,000 Small Businesses CCRI team since 2018.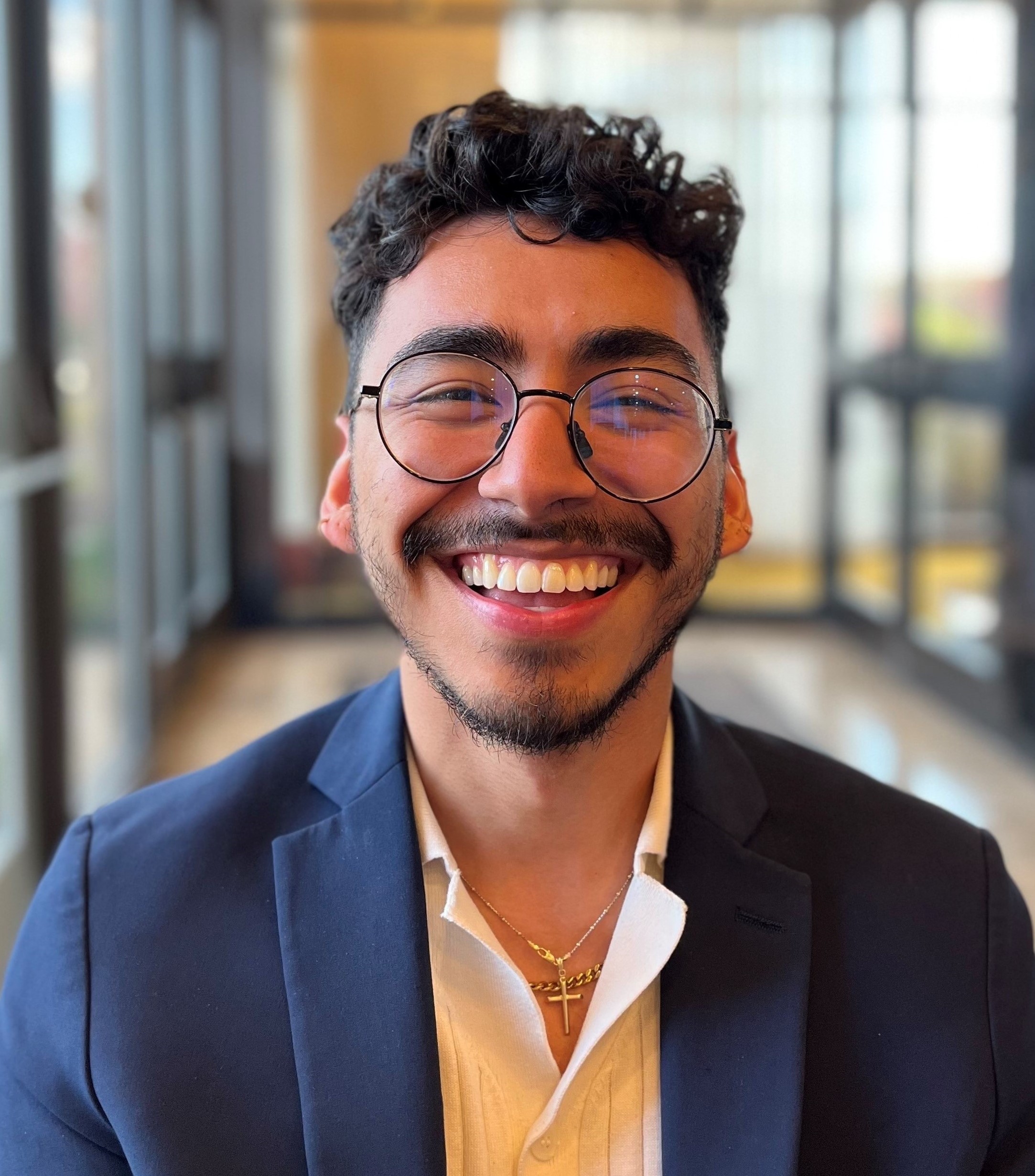 Andrés Escobar
Alumni Manager
Andrés received his Associate of Liberal Arts degree from the Community College of Rhode Island in 2019 and is currently finishing up his bachelor's degree in Political Science at Rhode Island College. Over the last few years, he has made it his focus to engage with the community that surrounds him, not only by connecting with each of its members, but by building lasting relationships with colleagues and business owners who may be interested in both learning and growing together. A child of immigrants, with a background in advocacy, government relations, as well as personal ties to the Providence community of small businesses, Andrés is passionate about creating space and increasing accessibility for those who were, historically, never given a seat at the table.
Peter D. Conopask
Lead Faculty / Senior Business Advisor
Peter is the founder of Make IT Happen!, a business advisory that is focused on delivering cost effective leadership, process improvement, business model and human capital development for companies that want to improve their performance in the marketplace.
Peter's industry experience includes management and technology consulting in discrete and process manufacturing, distribution, healthcare, textile, chemicals and plastics, software development and scientific research. Besides his consulting background, Peter has served as a Vice President and Chief Information Officer for several private and public international corporations. Earlier in his career, he served as the Director of Management Consulting for Ernst and Young in Providence, RI and founded Accsys, Inc. a software development and consulting company.
Passionate about combining formal and experiential education, Peter has developed and delivered curricula in management and technology at several Universities. He has also served as the Assistant Director for a University based Student Entrepreneurship Center where he implemented an accelerator program where students can work on their business models for academic credit.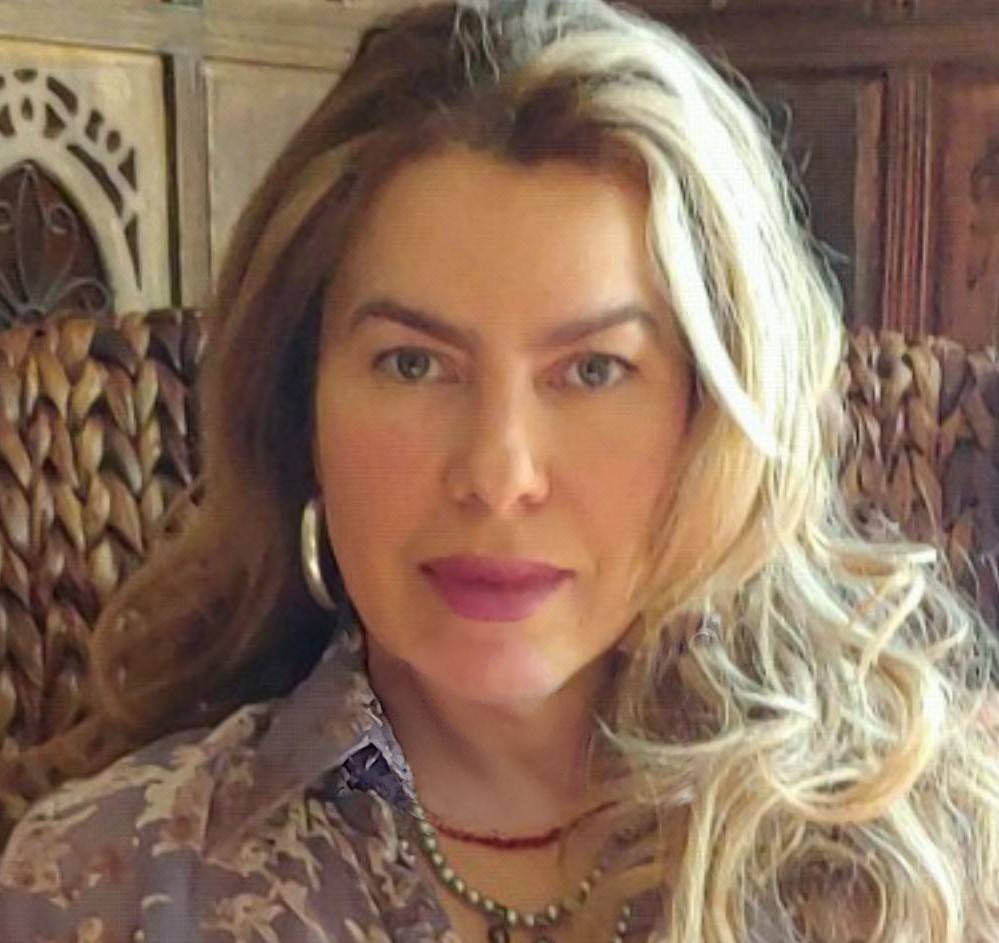 Sandra McNamara
Business Advisor
Sandra McNamara has over 15 years of experience in the marketing and business fields with public and private companies, as well as with government agencies both in her native Colombia and in the United States, having worked very closely with the Rhode Island Small Business Administration. Mrs. McNamara serves as a business advisor for the Goldman Sachs 10,000 Small Business program at CCRI. She also currently works as a business consultant for the Rhode Island Small Business Development Center hosted at the University of Rhode Island. Sandra was also highly involved with the Center for Women and Enterprise where she served as an instructor for business planning classes and as a marketing consultant for 11 years. Through her former position as Director of Marketing and Training for the SBDC at Johnson & Wales University, her role as instructor for the Center for Women and Enterprise and her job as business consultant for the RISBDC at URI and Goldman Sachs at CCRI, Mrs. McNamara has implemented numerous business-related workshops and has worked with hundreds of entrepreneurs in the art of business plan writing and strategy implementation.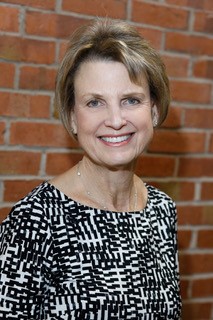 Deb Pine
Business Advisor
Deb Pine is a transformative leader and experienced entrepreneur with a track record of successfully starting, building, and optimizing business value. A seasoned business executive, she has held leadership positions in large corporations in both the consumer and business-to-business sectors. She has served in the C-suite for early-stage companies and is an angel investor in several new ventures. Deb was on the founding team and was COO for thegrommet.com, a curated online e-commerce site that was acquired by Japanese online retail giant Rakuten. Earlier in her career, Deb co-founded and led PreVision Marketing, a customer marketing and technology firm that was ranked on the Inc. 500 list of fastest-growing companies and the Software 500 representing leading technology providers.
With a passion for advising and supporting entrepreneurs, Deb has mentored start-up teams as part of MIT's Venture Mentoring Program, Harvard's Arthur Rock Center for Entrepreneurship, and RIHub's Venture Mentoring Services.
Prior to joining Goldman Sachs 10,000 Small Businesses, Deb served as the AVP of Corporate Education and the Executive Director of the Center for Women and Business at Bentley University. She earned her M.B.A. from Harvard Business School and graduated Summa Cum Laude from the University of Massachusetts at Amherst.

Dennis Corain
Business Advisor
Dennis is an experienced technology start-up investor, advisor, and entrepreneur. He is currently on the board of Legably, a legal marketplace for attorneys and DF Richard Energy, a leading propane and oil distributor in NH started by his grandparents in 1932. In 2011 he co-founded Ionit Technologies which developed an IOT remote tank monitoring solution. Dennis has a broad technology background in both large and small companies and was responsible for the sale of Phoenix Data Communications to NYSE listed Acme Cleveland Corp.
With a keen interest in helping startups and small businesses, Dennis has been part of the RIHUB Venture Mentoring Service since 2018 and currently owns a consulting company focused on business strategy, strategic partnerships and exit planning.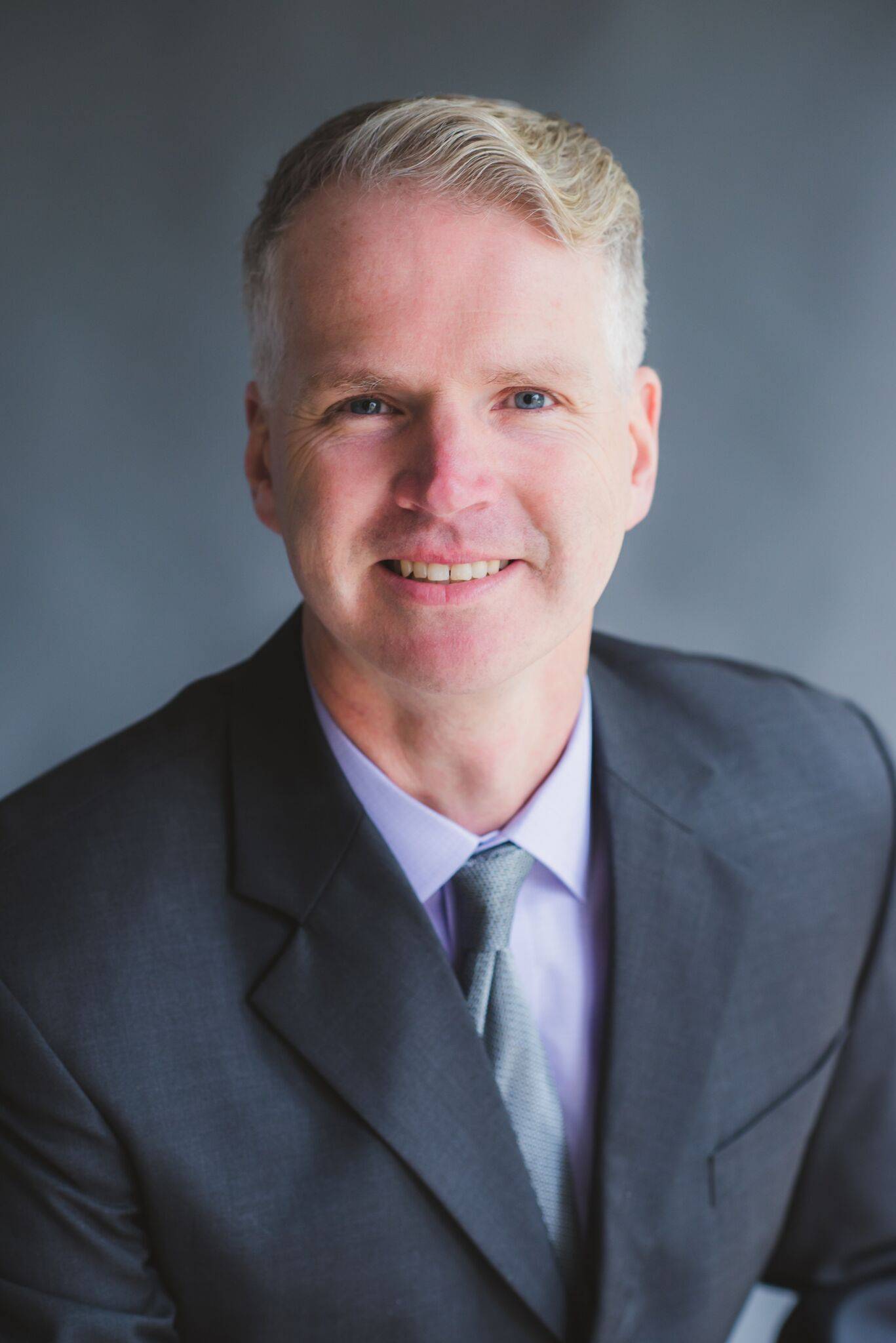 David McIntyre
Business Advisor
David McIntyre is an energetic, highly motivated, innovative, and effective leader with extensive business process and technology experience building and developing high performing organizations. He is the founder of Lakewoods Group, a workforce consulting and staffing company. An experienced executive in a wide array of organizations ranging from start up, small growth companies, pre-IPO, and large publicly traded corporations, he has held leadership positions successfully guiding teams through growth and transformation. Dave has significant global experience including two expat assignments in Europe and Asia Pacific.
In addition to being a Business Advisor, Dave teaches as an adjunct professor at Bryant University and CCRI. He also teaches at the John J. Moran Medium Security correctional facility in the Entrepreneurship certificate program.
Prior to joining the Goldman Sachs 10,000 Small Businesses, Dave was the President of the Professional Division at BG Staffing. He earned his M.B.A. from Babson College with a focus on Entrepreneurship and a B.S. from Worcester Polytechnic Institute in Mechanical Engineering.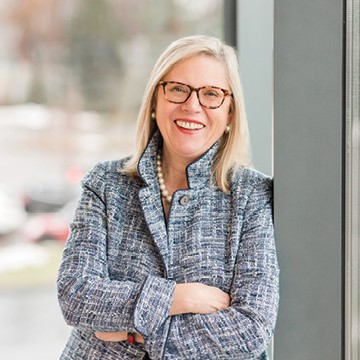 Linda F. Edelman
Module 2 Faculty
Linda F. Edelman is the Rhodes Professor of Management and the Chair of the Management Department at Bentley University. She received her MBA and DBA from Boston University. Linda also studied at London Business School, was a research fellow at the Warwick Business School, United Kingdom and at Saint Petersburg University, Russia. Her research examines small firms, internationalization, women and nascent entrepreneurs. Her work has appeared in numerous well regarded academic journals. Linda serves on four editorial boards and has co-edited three special issues on women in entrepreneurship. She has written four books and over 75 scholarly journal articles and book chapters.
In addition to her research, Linda has taught Strategic Management and Innovation to undergraduates, graduates, and doctoral students for over 20 years. She has been interviewed on National Public Radio and was a guest speaker on the Public Television show Greater Boston. Linda has also worked with senior level managers from many of the leading technology and bio-pharma firms in the greater Boston area.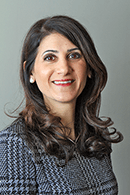 Cecile M. Roberti
Financial Statements Workshop and Module 3 Faculty
Cecile M. Roberti is a Professor of Accounting and Taxation in the Department of Business and Professional Studies at the Community College of Rhode Island. In addition to being an instructor she has been involved in curriculum development, learning outcome and assessment, accreditation and strategic planning for the college. She also served as the department chair.
Cecile was awarded the Accreditation Council for Business Schools and Programs (ACBSP) International Teaching Excellence Award, the Accreditation Council for Business Schools and Programs (ACBSP) Teaching Excellence Award for Region 1, and the NISOD Excellence Award for teaching and leadership excellence at Community Colleges.
Cecile is a faculty member in the Goldman Sachs 10,000 Small Businesses Program facilitating the accounting and finance curriculum at both the Rhode Island and the National sites.
Cecile is a licensed Certified Public Accountant. She holds a Bachelor of Science degree in Business Administration from Bryant University where she majored in accounting and a Master of Science degree in Taxation from Bentley University.
Previously, Cecile held the positions of Senior Tax Specialist at Fleet Financial Group, Corporate Tax Manager at International Data Group, Inc. and Senior Tax Consultant and Senior Auditor at Deloitte Haskins and Sells. She was also a self-employed CPA providing full accounting and tax services to small businesses.
Cecile is a member of the Rhode Island Association of Accounting Professors and the Teachers of Accounting at Two Year Colleges.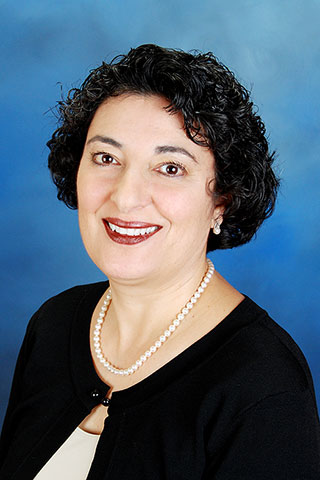 Maria Coclin
Financial Statements Workshop, Module 3, You Are The Lender Clinic & Module 8 Faculty
Maria Coclin is a graduate of Boston College, holding a Bachelor of Science with a major in Accounting and a graduate of The University of Rhode Island holding a Masters of Business Administration. Maria holds her CPA, Series 6, 63 and 7 licenses, and is currently the Department Chair and a full-time faculty member in the Business and Professional Studies Department of The Community College of Rhode Island.
Maria is also the Chief Financial Officer of Coclin Associates, Inc., a company she co-owns with her husband. Coclin Associates Inc. provides internal audit, federal and state compliance, and information technology services to bank and credit union clients. Previously, Maria was the Director of International Finance at Fidelity Investment in Smithfield, RI and a Senior Accountant with Ernst & Young. Maria is a member of The Rhode Island Society of Certified Public Accountants.
Maria resides in Cranston, Rhode Island with her husband George and two children.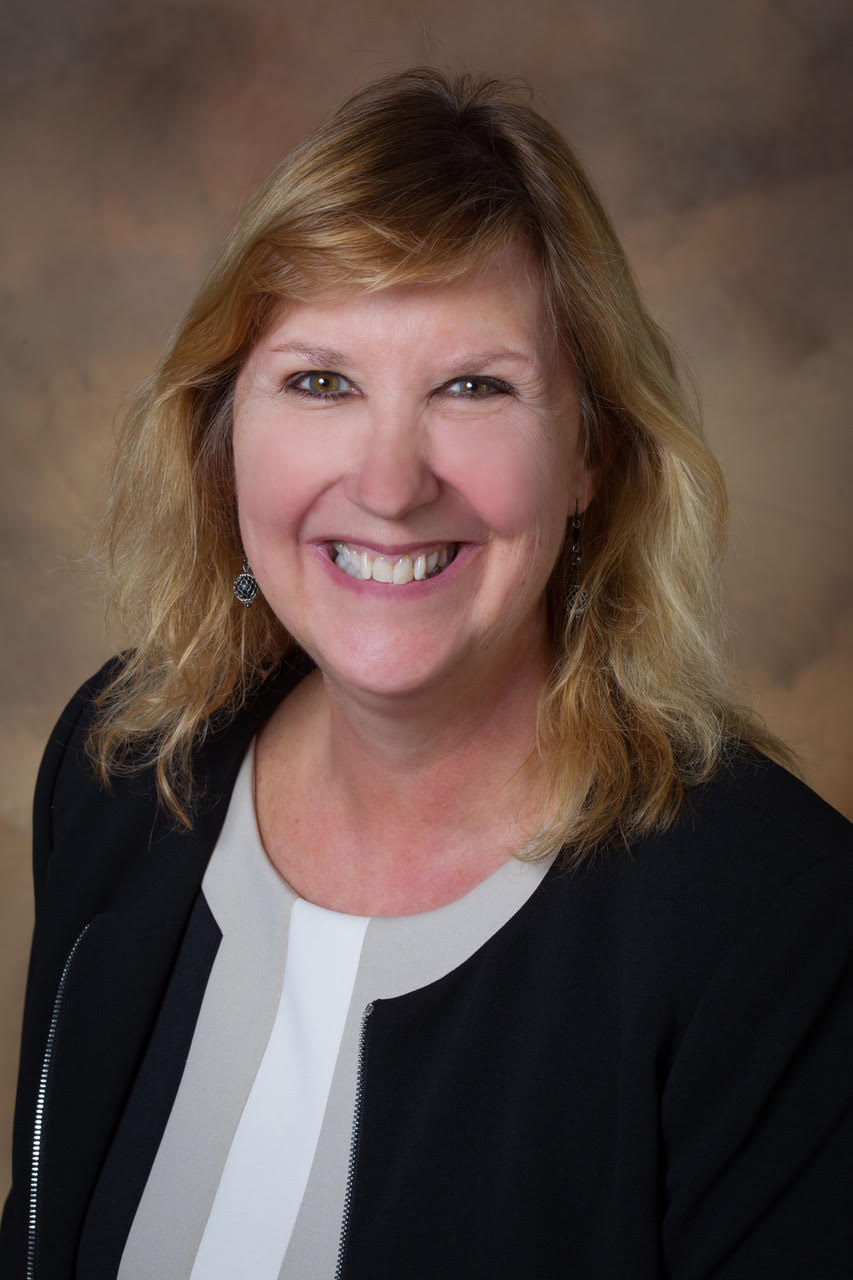 Beth Carter
Module 4 Faculty
Elizabeth "Beth" Carter is the Executive Director of the Rhode Island Business Competition. In this role, she is in charge of programming, including a pitch contest, fundraising, and directing the Competition which awards over $150,000 in cash and prizes annually to entrepreneurs which helps foster economic growth in the State of Rhode Island.
Beth is also a Human Capital Leadership & Development Specialist which includes conducting corporate trainings and professional coaching to clients in a wide variety of industries and functional areas across the globe, including companies, universities, leadership conferences, women's events, and career transition groups worldwide. Some clients include Aetna, Fidelity, Benjamin Moore, SK Snow, and Charles Schwab.
One of her firms, Beth Carter Enterprises, was launched in 2011 (www.bethcarterenterprises.com), a thriving business that encompasses executive, business, and career coaching, workshops and presentations, and the DISC, Motivators, 360, and Emotional Intelligence assessments. In addition, she is President of Carter Consultants Ltd. (www.carterconsultantsltd.com), an international executive search and research firm she founded in 1991.
Beth holds a MBA in Marketing Management from Baruch College and graduated cum laude from Bryant University. She is a Certified Professional Coach (CPC) and an Adjunct Professor at Bryant University, Roger Williams University, and Bristol Community College. Her courses include Team Building & Conflict Resolution, Leadership, Organizational Behavior, Women and Leadership, and Business Enterprise.
Besides her own company blog, Beth co-authored a book and has been published in The Huffington Post, East Bay Newspapers, and other publications. She has also been quoted in articles including Yahoo Education, Today.com, American Express Online, the New York Times, and Kabbage Inc., and a book, Mogul Mom.
Beth holds a MBA in Marketing Management from Baruch College and graduated cum laude from Bryant University. She is a Certified Professional Coach (CPC) and an Adjunct Professor at Bryant University and Roger Williams University.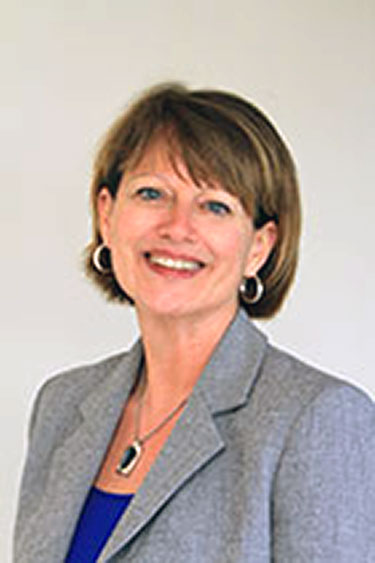 Michelle A. O'Brien
Module 5 Faculty
Michelle is an accomplished HR professional with over 20 years' experience in higher education and workforce development, currently serving as the Director of Human Resources, Division of Biology and Medicine at Brown University. She also currently serves as Adjunct Professor for CCRI's Business Department. Previously, Michelle was the associate director of human resources at the Community College of Rhode Island (CCRI) and the director of enrollment management and planning at CCRI's Center for Workforce and Community Education.
She is a graduate of Johnson & Wales University, where she earned a bachelor's degree in business education, and of the University of Rhode Island, where she earned a master of education in adult education. Michelle achieved Senior Professional in Human Resources Certification in 2009 and serves as president of the local chapter of the Association for Talent Development.
She is the proud mother of two grown children, Meagan and Daniel, and resides in Cumberland with her husband, Jamie.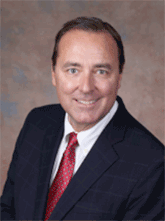 Christopher Ratcliffe
Module 6 Faculty
Christopher Ratcliffe is the co-founder of Triple M Productions, a marketing and management consulting firm founded in 2002. He has extensive experience in the broadcasting industry, including years as a national and local advertising sales manager. Chris also served as the vice
president of MGP Media, a unit of Merv Griffin Productions from 1998-2002.
He was selected as a RI Campus Compact, Presidential Faculty Fellow in 2011, authoring a study on the non-proficiency of RI high school graduates titled Not College Ready. Chris is also the author of a book that chronicles the journey of Boston Marathon bombing survivor, Jarrod Clowery, titled Tuesday Will Come. He currently teaches management and business strategy at Bryant University.
Jerry Falcone
Module 7 Faculty
Jerry has been an adjunct professor for the Business Department at The Community College of Rhode Island for over 25 years. He has taught classes in Principles of Management, Management Strategy, Marketing, Financial Accounting, Managerial Accounting, Small Business Administration, and Introduction to Business.
Jerry currently serves at the Director of Quality Assurance at Atlas Global Solutions in Sutton, MA. In this role he is responsible for all Quality Assurance functions in 3 US and EU sites as well as Creating and Implementing Training and Development Programs. Jerry has over 30 years of experience as a business professional with proven abilities in creative leadership, strategic planning, team building, and determining effective functions for operations to improve productivity, motivation, quality and efficiency.
He has held a variety of senior management positions throughout his career including General Manager, Director of Operations, Plant Manager, Manager of Manufacturing, Plant Superintendent and Production Engineering Supervisor; but he actually began as an hourly worker and advanced to a CEO/minority owner of a Small Business that he helped grow from a small job shop into a World Class enterprise.
Jerry holds a Master of Business Administration and a Bachelor of Science in Business Administration from Providence College.