Strategic Planning 2018-21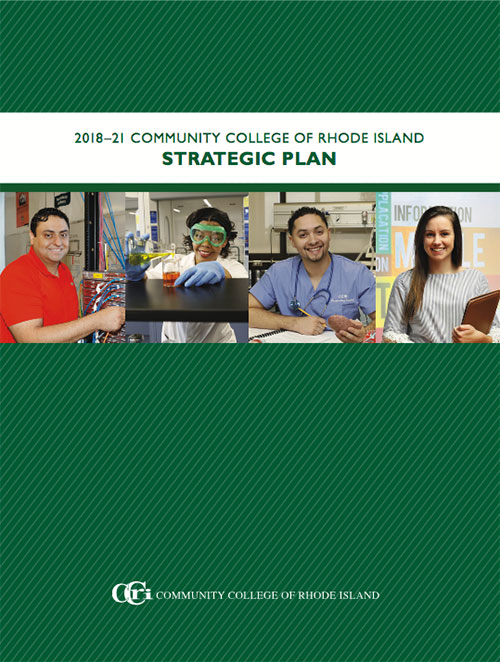 Strategic planning process
Click here for an updated timeline for implementation of our college's next Strategic Plan..
We are happy to announce that starting March 8 we began engaging the college community in important conversations as part of our collective work to create our next strategic plan. This first piece of college-wide dialogue will start with a series of workshops and open forums on all of our campuses.
The timeline for this process consists of these five phases:
Learning and Listening (early March)
Assessment of CCRI's current state internally and externally.
Strategic Visioning (early April)
Review of national best practices and future trends that will influence CCRI.
Community Conversations (late April)
Discussion of issues and goals with faculty, staff, and students, as well as external constituencies.
Finalizing Goals and Building for Long Term Success (Fall 2017 semester)
Validation of goals with the college community. Creation of draft action items and key performance indicators.
Implementation (Beginning January 2018)
Official launch of the college's new strategic plan.
We have identified the higher education consulting firm of Paulien & Associates to work with us as we develop this plan. Paulien has significant experience working with community colleges around the country and they come highly recommended for their inclusive, thoughtful approach to ensuring broad participation of faculty, staff, and students.
We are looking forward to the strategic planning process and the dialogue that will inform its construction. Your ideas, knowledge, and feedback will provide a solid foundation for our plan and strengthen our college as we move forward.
Regular updates will be shared throughout this entire process at CCRI.edu/StratPlan and we encourage you to check-in regularly. On this page we will be sharing organized feedback from meetings, drafted versions of the planning document, links to virtually participate in open forums, and other updates as we move through the process.
We look forward to your involvement and participation in this important planning process.
Sincerely,
Meghan Hughes
Visit this page often for updates on CCRI's strategic planning process.