Linda L. Gadoury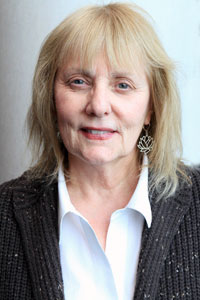 Assistant Professor
: (401) 825-2162
: Warwick
: 2248
Office Hours
Knight Campus - Room 2248
Mondays 9:00 a.m. - 2:00 p.m.
Bio
Professor Linda Lee Gadoury has been an Assistant Professor of Nursing at the Community College of Rhode Island since June of 2006. Prior to this, she taught as an adjunct at CCRI. She specializes in psychiatric nursing.
Professor Gadoury graduated from Rhode Island Hospital School of Nursing in 1969. Following this, she received her BSN in Nursing in 1980, and her Master of Science in Nursing in 1999, both from the University of Rhode Island.
Professor Gadoury has over 40 years of psychiatric nursing experience consisting of in-patient psychiatric nursing care, and psychiatric consultation-liaison nursing. Currently she works in private practice for counseling and medication management.
Linda is a member of the American Nurses Association, Rhode Island State Nurses, Rhode Island State Nurses Psychiatric Nurse Council, and the American Psychiatric Nurses Association. She is accredited by the American Nurses Credentialing Center in Adult Psychiatric-Mental Health Nursing.