Keith J. Scally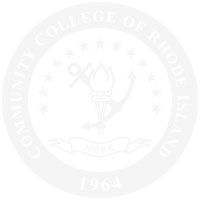 Professor
: 825-2162
: Warwick
Office Hours
Newport Campus - Room 238
Monday 5:00 - 10:00 p.m.
Bio
Professor Keith Scally is a proud graduate of the Community College of Rhode Island, where he received his Associate Degree in Nursing. He earned his Bachelor of Science degree in Nursing from Salve Regina University and a Master of Science degree in Nursing with a concentration in Nursing Education from Saint Joseph's College.
His clinical practice has included experiences in medical-surgical, telemetry, hospice, pediatric, and maternal-child nursing. He currently practices as a registered nurse in the Labor and Delivery and Postpartum units at Kent Hospital.
He began teaching at the Community College of Rhode Island in 2010, and currently teaches maternal-child nursing in ADNU 2050. He serves as adjunct clinical nursing faculty at Salve Regina University and the University of Rhode Island. His area of expertise is maternal-child health nursing.
A Registered Nurse Certified in Inpatient Obstetrical Nursing (RNC-OB), he is a Certified Childbirth Educator (CCE), and is certified in Neonatal Resuscitation (NRP) and Basic Life Support (BLS/AED). He is a member of the Nursing Outcomes Committee as well as the Faculty Association Executive Committee.
Professor Scally belongs to professional organizations, which include the American Nurses Association, Rhode Island State Nurses Association, National League of Nursing, Sigma Theta Tau International and the Association of Women's Health, Obstetrical and Neonatal Nurses.