Dale Powis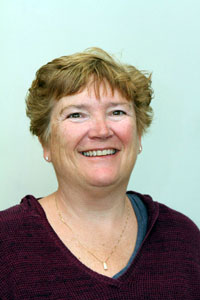 Professor
: (401) 333-7219
: Flanagan
: 1626
Office Hours
Flanagan Campus - Room 2379
Thursday 8:00 - 10:00 a.m.

Liston Campus - Room 1132G
Thursday 12:00 - 3:00 p.m.
Bio
Professor Dale Powis is a member of the nursing department, teaching health and nursing courses on the first level of the Nursing Program. Professor Powis is an expert in teaching medical-surgical nursing with interests in the care of patients with renal disorders, cancer, musculoskeletal problems, and diabetes. Professor Powis' philosophy is based upon adult learning theory; she believes students have valuable experience and knowledge to build upon during their study of nursing. She currently chairs the Evaluation and Outcomes Committee for the Nursing Department collecting valuable input from employers and graduates to assess the success of the nursing program. Professor Powis is a member of the Executive Committee of the Faculty Association. As a part of the iPad Mini Learning Community, she has worked with students to develop "Appy Hour," a committee to discover new apps which will help students achieve their learning goals.
As a Board Certified Adult Nurse Practitioner she has cared for patients in the primary care setting. Prior to joining the college, Professor Powis was a Donation Coordinator for the New England Organ Bank for five years. There, she initiated the first office in the state to promote and direct organ donations at local hospitals. In addition to these experiences, she was the Emergency/Trauma Nurse Educator and professional nurse at the Level 1 Trauma Center at Rhode Island Hospital for several years.
As a lifelong learner, Professor Powis has continuously pursued knowledge to enhance her teaching. She holds a Master's of Science in Nursing from the University of Rhode Island, a Post-Master's Certificate from the University of Massachusetts, and Bachelor's from Fitchburg State University. Professor Powis is a Certified Nurse Educator earning this designation by an examination.
Professor Powis is a member of the National League of Nursing and the Massachusetts/Rhode Island League of Nursing.