Donna L. Ashworth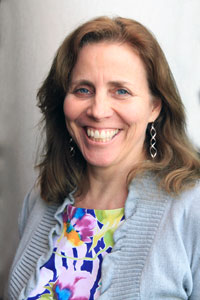 Professor
: (401) 825-2424
: Knight
: 2290
Office Hours
Knight Campus - Room 2290
Thursdays 7:30 - 10:00 a.m.
Newport Campus - Room 119
Thursdays 4:00 - 5:30 p.m.

Flanagan Campus - See Administrative Assistant for Office Number
Thursdays 8:30 - 9:30 p.m.
Bio
Professor Donna Ashworth is a University of Rhode Island graduate for both her BSN and MSN. She is a Clinical Nurse Specialist in Gerontology. She has been a RN since 1985, being employed as a staff bedside nurse with some charge nurse responsibilities, education specialist, and CPR/AED Instructor at Kent Hospital. She started teaching at CCRI in 1998, mainly in Fundamentals and Basic Medical Surgical Nursing. She is certified as a Nurse Educator and in Interdisciplinary Teamwork in Gerontology.
Professor Ashworth is passionate about Nursing and endeavors to have students experience that same passion. She enjoys working with the beginning students; strengthening their weaknesses, mentoring, and cheering them on when they encounter successes. She firmly believes in holistic care, especially incorporating the psychosocial and spiritual realms in direct patient care. She brings clinical students to a local nursing home and hospital, mainly meeting the needs of elderly, medical-surgical/orthopedic patients.