JoAnn Warren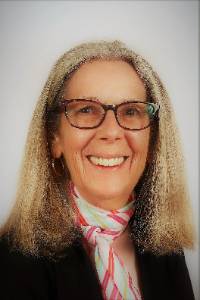 Professor
: 825-2321
: Warwick
: 3104
Bio
Teaching & Learning:

Having spent 40+ years in the college classroom (about 15 as a student), I have come to the realization that learning is an active process, a process that should engage the learner. As I reflect on my own learning, I remember "content" from those experiences where I had the opportunity to take content and make it my own, building on what I already knew. These learning environments encouraged discussion, debate, and practical application of concepts. And although I hate to admit it, I remember very little from those (undergraduate and graduate level) courses requiring me to simply regurgitate facts on multiple-choice tests. Don't get me wrong, I performed very well (graduated magna cum laude), but I believe I "learned" what I needed to do well on the test. My approach to teaching and learning, given this realization is to create an environment which encourages student interaction, active learning and building on student experiences.
My classroom is highly interactive. Students are expected to participate not only in class discussions and activities but also in decisions regarding learning activities, evaluation and processes. Cooperative learning is stressed.
Students participate in small group discussions and projects, in-class presentations and debates, peer critiques, team projects, and case studies. These activities require that students apply decision-making and problem solving skills to issues/problems facing Corporate America.
Teaching Experience
30+ years of classroom teaching at Community of College of Rhode Island Teach a variety of business courses including Principles of Management, Management Strategy, Workplace Relationship Skills, Leadership Development, Principles of Marketing, Marketing Communications, Introduction to Business, Human Resource Management, Retailing, Sales, Advertising and College Success Seminar.
20+ years of teaching on-line courses
25+ years teaching "Technology & Society" at Roger Williams University
5 years of workplace training at local firms with Associates for a Productive Workplace Inc.
7 years of job skills training at RIC, BCC and CCRI Delivered job placement skills training to students enrolled in academic, cooperative education and JTPA programs
Business Experience
16 years Your Mechanic, Inc. (family owned/operated). Retail Tire and Automotive Repair
10 years Del's Lemonade Franchise (family owned/operated). Seasonal - Retail
5 years Associates for a Productive Workplace, Inc. Training and Management Consulting Services
5 years Country at Heart Designs Proprietor Retail – hand crafted country wood items.
College Activities
Teamwork Faculty Learning Community (2015/16)
Academic Advisory Committee (2009 - 2017)
Academic Program Review (2000 -2008)
Critical Thinking Faculty Learning Circle (2011)
Distance Learning (2005-2011; 2017-2021)
Mission, Vision & Core Values (2005)
NEASC Self-Study Committee (2001; 2005)
Prior Learning Assessment (1999 - 2016)
Advisor - Collegiate DECA Chapter (Knight Campus) 1999-2017
Education
University of Connecticut. Storrs, CT 06268
Sixth Year Diploma (C.A.G.S.) in Adult & Human Resource Education. 1988
Department of Educational Leadership - Program designed to prepare training/education professionals in facilitating the lifelong learning needs of the workforce. Course work included adult learning theories/practices, career/personal development, examining trends and needs in workplace education, development and management of workplace education programs
Rhode Island College. Providence, RI 02908
M.Ed. Individualized Program. 1984.
Program designed for a career in designing and delivering education programs in the workplace. Course work included the study of curriculum and instructional designs, examining the changing workplace and its impact on the educational/training needs of its human resources.
Rhode Island College. Providence, RI 02908
B.G.S. Individualized Program. 1981.
Program designed for a career in delivering education programs in the workplace. Course work included the study of management, leadership, organizational structures, job design, industrial technology, psychology and communications.


Classes
Catalog Course Descriptions
BUSN 1000 - Workplace Relationships
BUSN 1010 - Introduction to Business
BUSN 1060 - Leadership Development
BUSN 2050 - Principles of Management
BUSN 2070 - Management Strategy
BUSN 2350 - Human Resource Management
Awards & Honors
Teaching Excellence Award. Community College of Rhode Island. 2011/12
Teaching Excellence Award. Association of Collegiate Business Schools & Programs (ACBSP); Northeast Region, 2005.
Teaching Excellence Award. National Institute for Staff & Organizational Development (NISOD), 2004.
Certificate in Effective College Instruction, The Association of College and University Educators and the American Council on Education (ACUE). Spring 2019
Phi Theta Kappa - Faculty Member of the Year, 2016
Chapter Advisor of the Year - Collegiate DECA - Recognized at National Conference in Washington, DC 2014
Advisor of the Year - Rhode Island Collegiate DECA – Recognized at National Conference in Atlanta, GA 2006
Named to the Rhode Island College Alumni Honor Roll, 2003
Teaching with Technology Fellowship, CCRI, 1999.
Additional Information (Links)