Three CCRI professors earn prestigious NISOD Awards for teaching excellence
Three CCRI professors earn prestigious NISOD Awards for teaching excellence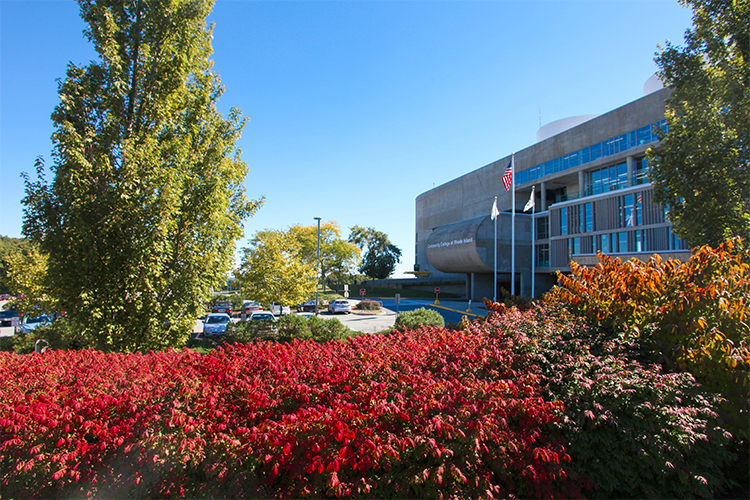 09/19/2023
Three Community College of Rhode Island professors earned 2023 National Institute for Staff and Organizational Development (NISOD) Excellence Awards, which recognize individuals doing extraordinary work on their campuses. This marks the second year in a row the college has had three different professors earn this distinction.
Assistant Biology Professor Dr. Gaines A. Tyler of Preston, CT; Assistant Professor of Early Childhood Education Carol Patnaude of West Warwick, RI; and Associate Professor of Respiratory Therapy Amy L. Chaves of Swansea, MA, were honored at this year's International Conference on Teaching and Leadership Excellence in Austin, TX.
NISOD is an organization committed to promoting and celebrating excellence in teaching, learning and leadership at community and technical colleges. The NISOD Excellence Awards were established in 1991. Since then, more than 30,000 recipients have been honored with the award by their colleges.
Dr. Tyler joined the CCRI faculty in 2018. A 1993 graduate of Santa Rosa Junior College in California, he developed his passion for teaching at the community-college level by working as a student tutor. He lists biology and nature as his true passions and remains committed to student success, the aligned visions on the value of a community-college education, and the exploration of new course offerings and lessons in environmental biology and the plant sciences. He continues to look for ways to reach his students and stimulate and encourage their academic growth and success.
A leader in Childhood Education and CCRI Class of 1978 alumna, Patnaude joined CCRI in 1982 as a Field Placement Site Supervisor before launching her teaching career as an adjunct faculty member in 1990. She has served as the college's Department of Human Services Chair since 2013, where she has played a key role in Childhood Education grants application and management. In addition to receiving CCRI's 50th Anniversary Outstanding Alumni Award in 2015, Patnaude has also served as a Child Development Associates (CDA) Faculty Advisor, Teaching Education and Compensation Helps (T.E.A.C.H) Advisory Board Member, and Grant Director for the R.I. Early Childhood Education Training Program. Her work in Childhood Education also spans several committees, strategic planning and quality assessment initiatives, and volunteer efforts.
Chaves graduated CCRI's Respiratory Therapy program (then known as Cardio-Respiratory Care) in 1990 while working as a nurse and began teaching at the college as a full-time faculty member in 2007. She served as the Director of Clinical Education until 2017, at which point she was appointed as Program Director. Among her many attributes, Chaves works with program faculty to identify the best pedagogical practices to ensure student success and also works with other programs to provide students with an opportunity for interprofessional experiences that enrich their education at CCRI. A well-respected member of the Respiratory Therapy community in Rhode Island, Chaves brings recognition to CCRI's program and works to ensure her students graduate as competent and contributing members of the healthcare workforce.
Share on Social Media