CCRI Dental Clinic Offering Free Appointments for the Fall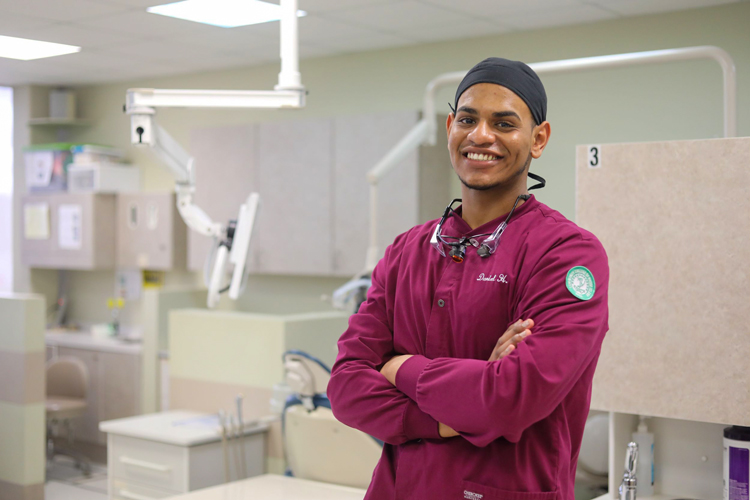 CCRI Dental Clinic Offering Free Appointments for the Fall
08/02/2023
With the start of the fall semester a few weeks away, the Community College of Rhode Island is taking appointments for an array of free dental hygiene services at its Dental Hygiene Clinic located at the Lincoln campus.
The Dental Hygiene Clinic is a learning environment for dental hygiene students during each academic year where patients can schedule appointments Monday, Wednesday and Friday, 7:30 am – 5:30 pm, to receive free treatment from students under the supervision of a licensed dentist and dental hygienist. Patients are welcome for dental hygiene treatments every 12 months after initial completion.
Appointments last two hours and more than one appointment may be needed to complete dental hygiene treatment. To book an appointment, call 401-333-7250.
In an effort to help patients prevent oral disease and maintain optimal oral health, CCRI's Dental Hygiene Clinic offers a baseline cleaning and exam in which a dental hygiene student will examine the hard and soft tissue of the head and neck; record tissue and tooth structures; chart restorations, crowns and bridges; assess the soft debris and plaque in the mouth; and remove calcified deposits on the teeth.
Other services offered during the free cleaning an exam include:
Educational services
Fluoride treatment
Nutritional counseling
Health history screening
Oral cancer screening
Sleep apnea screening
X-Rays*
Panoramic radiographs*
Sealants*
*These services may be offered depending on your dental needs
CCRI facilities follow all Centers for Disease Control and Prevention (CDC) and Occupational Safety and Health Administration (OSHA) guidelines. You must reschedule your appointment if you have any COVID, cold, or flu symptoms.
Share on Social Media