CCRI's Cybersecurity Program Director earns Community Service Recognition Award
CCRI's Cybersecurity Program Director earns Community Service Recognition Award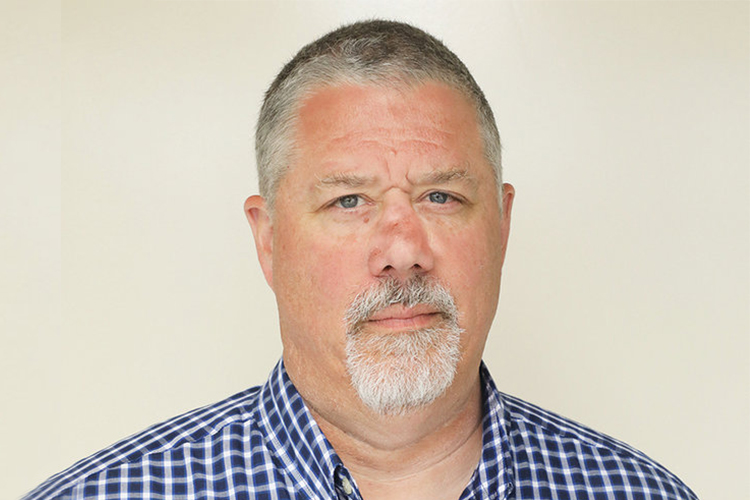 CCRI Cybersecurity Program Director Michael Kelly
06/26/2023
Community College of Rhode Island Computer Studies Assistant Professor and Cybersecurity Program Director Michael Kelly received a 2023 Center of Academic Excellence Community of Practice in Cyber Defense (CAE Cop-CD) Community Service Recognition Award at this year's CAE in Cybersecurity Symposium for his outstanding contributions to the cybersecurity community.
Kelly – a 2019 recipient of the National Institute for Staff and Organizational Development (NISOD) Excellence Award – has led efforts to increase enrollment and add new programs to the college's Computer Studies department, securing CCRI's reputation as a national leader in Cybersecurity education.
During the 2022–23 academic year at CCRI, which Kelly described as the Cybersecurity program's best since prior to the start of the COVID-19 pandemic, Kelly served as an At-Large Member of the CAE's CoP-CD Steering Committee, which is comprised of individuals who have significant experience with the CAE-CD program gathering and sharing input from the broader community to provide continuous program improvement. The Community Service Recognition Award highlighted his work on the committee in addition to his work within the Cybersecurity community, particularly at CCRI, where the program continues to expand its outreach.
"The award was a surprise ­– very unexpected, but a nice achievement and certainly one more thing to help solidify our program," Kelly said. "To me, it shows what we're doing is working and that the program is heading in the right direction."
In March, the program earned designation as a National Center of Academic Excellence in Cyber Defense (CAE-CD) through academic year 2028 by the National Security Agency (NSA), reflecting the college's ability to meet the increasing demands of contributing to the protection of the National Information Infrastructure and addressing the critical shortage of professionals with cybersecurity skills. CCRI is also in the process of earning its National Center of Academic Excellence Designation, which focuses on the college's internal and external outreach – from other college departments to statewide outreach – regarding Cybersecurity and limiting cyber threats.
A month later, CCRI hosted its second annual Cybersecurity Night at its Warwick campus featuring a keynote address from Rhode Island State Senator and Chair of the Senate Finance Committee Louis DiPalma, a leading advocate for cyber defense at both the state and federal level. The event featured guests from the Southeastern New England Defense Industry Alliance (SENEDIA) and other area colleges in addition to networking opportunities for faculty and students among industry professionals.
The program teamed with the University of Rhode Island in May at its annual CS4RI Cyber Summit, which brought more than 300 Rhode Island high school students to URI's Kingston campus for academic demonstrations, presentations, and hands-on workshops. CCRI's student-led Cybersecurity Club also enjoyed an increase in participation and competed in a series of events during the academic year, including the 2022 NSA Codebreaker Challenge, CAE-NCX 2022, the 2023 NCAE Cyber Games, and CyberSEED 2023.
"I'm very happy with the progress of the program," Kelly said. "Cybersecurity Night was a success beyond our expectations and our Cybersecurity Club students enjoyed being able to participate in more events and provide a greater presence on campus. This entire year gave us a chance to continue spreading the word on what our Cybersecurity program has to offer, and I'm hopeful we can carry that momentum into the fall."
Share on Social Media