Medication Aide/Tech training for CNAs begins next week at Newport Campus
Medication Aide/Tech training for CNAs begins next week at Newport Campus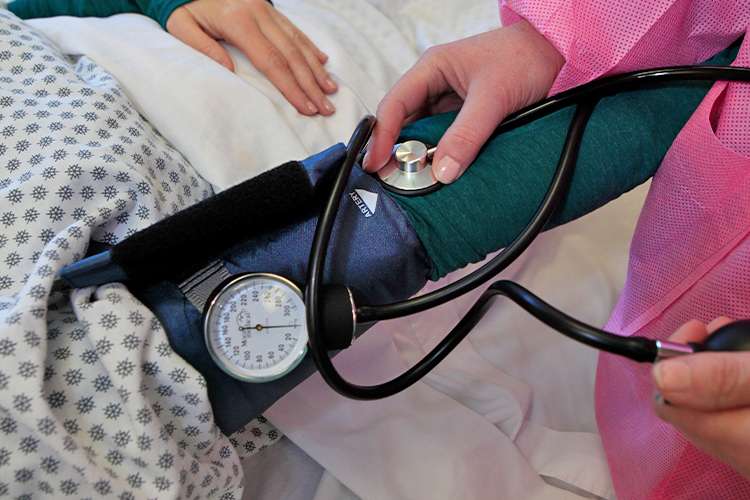 06/15/2023
The Community College of Rhode Island's Division of Workforce Partnerships is currently accepting applicants for the second cohort of its Medication Aide/Tech training for licensed Certified Nursing Assistants (CNA) offered at the Newport County Campus.
Classes begin Thursday, June 22. The duration of the program is 48 hours over the course of eight weeks, or two three-hour sessions per week on Tuesdays and Thursdays with participants given the option to choose 9 am–12 pm or 1–4 pm. The cost of enrollment is $500. Visit CCRI's Division of Workforce Partnerships for more information on how to register.
The Medication Aide/Tech program provides training in drug administration in accordance with the requirements of Section R23-17.9 Rules and Regulations Pertaining to the Rhode Island Department of Health's Certificates of Registration for Medication Aides, allowing CNAs to enhance their skills and administer medications.
Participants must:
Have a high school diploma or GED
Be 18 or older
Provide proof of legal residence
Be currently employed an active, licensed CNA
Provide a letter of recommendation from a Registered Nurse (RN) at place of employment stating they will test the student on the Three Technique Evaluation Checklists
Upon completion of this program, participants will be able to follow written instructions of a licensed health care professional and accurately document on a medication-administration record, identify the classifications of medications and common effects on the body, and administer medications within the legal scope of allowable practice while working under the supervision of an RN.
Share on Social Media